Cool-season vegetables are rich in vitamins and minerals, which help our bodies fight seasonal illnesses. Cauliflower is one of the winter superfoods. It is rich in vitamins such as C, K, A, and B6. It also holds a lot of minerals, like Potassium, Magnesium, and Manganese.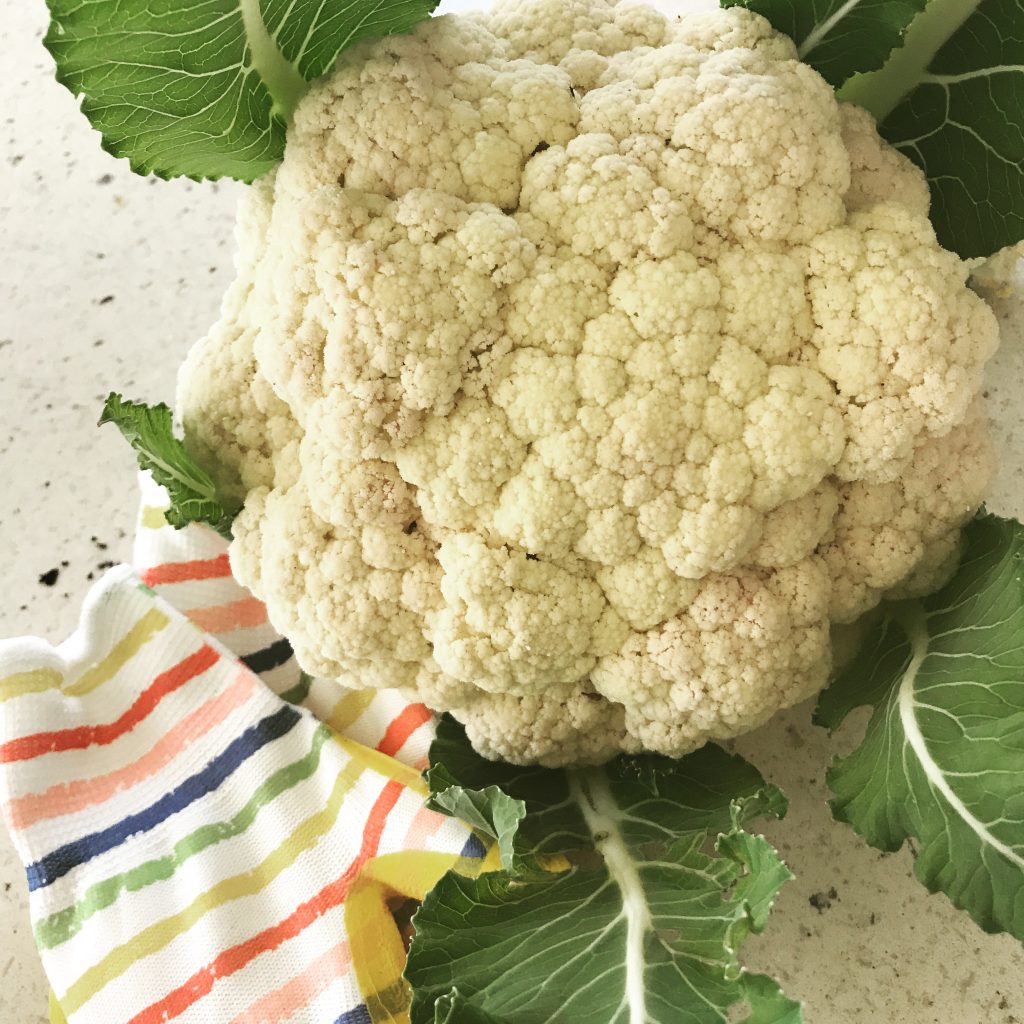 Most of us think that potatoes have no nutritional value other than carbs. The truth is when potatoes are consumed with their skin on they are very nutritious. Indeed they are high on carbs, but they also contain a considerable amount of vitamins and minerals, just like cauliflower.
However, these characteristics are destroyed by the way we cook our vegetables. This cauliflower potato Gratin is a healthier version of a traditional one that calls for frying.
This gratin is similar to a crust-less quiche. It does not use butter -flour-based béchamel sauce; instead, it uses an egg-based mix. It does not require many ingredients either. Potatoes, cauliflower, ground beef, eggs, and some simple seasoning and herbs are all you need.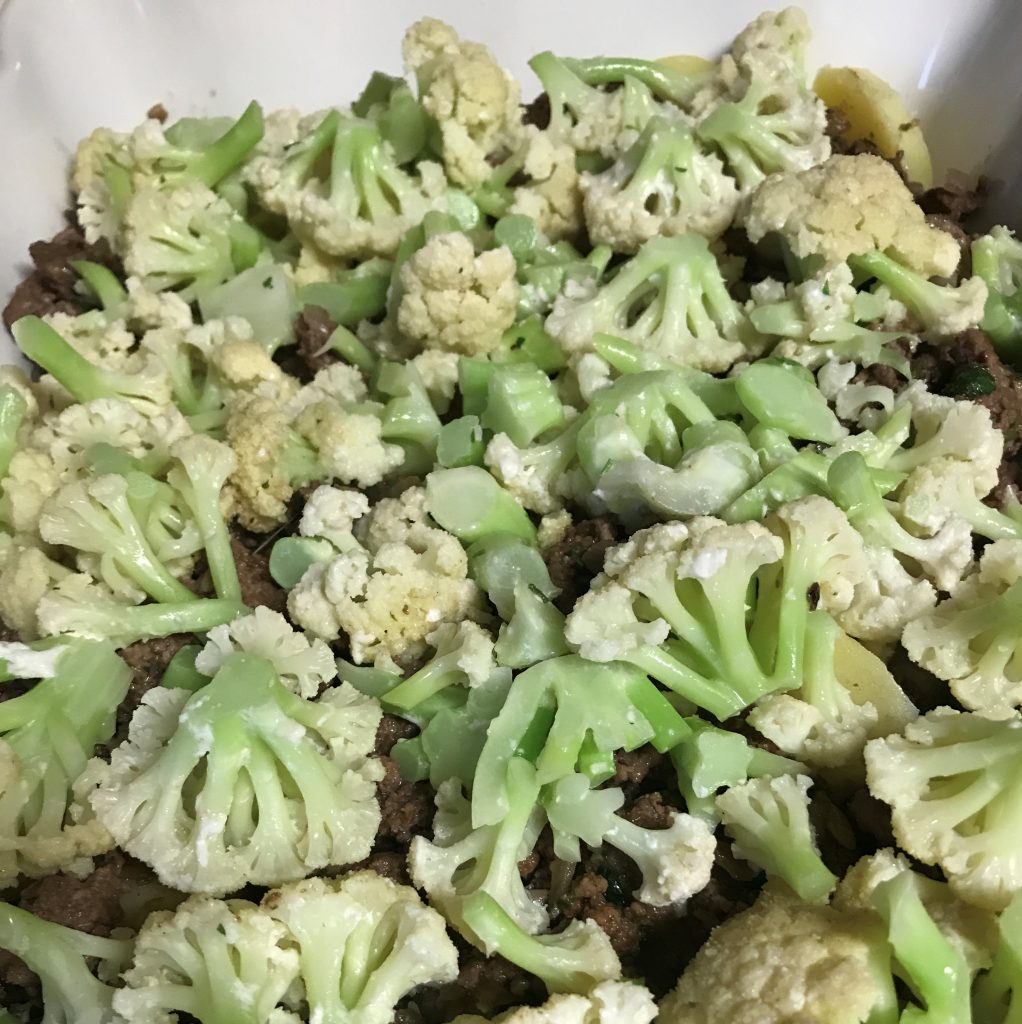 Start with base of potatoes cut into thin slices and seasoned. Arrange them on a greased casserole dish, then bake at high temperatures for twenty minutes.
In the meantime, clean the cauliflower and cut it into bite-size pieces. Cook them partially on a steamer. You can also roast them in the oven for fifteen minutes.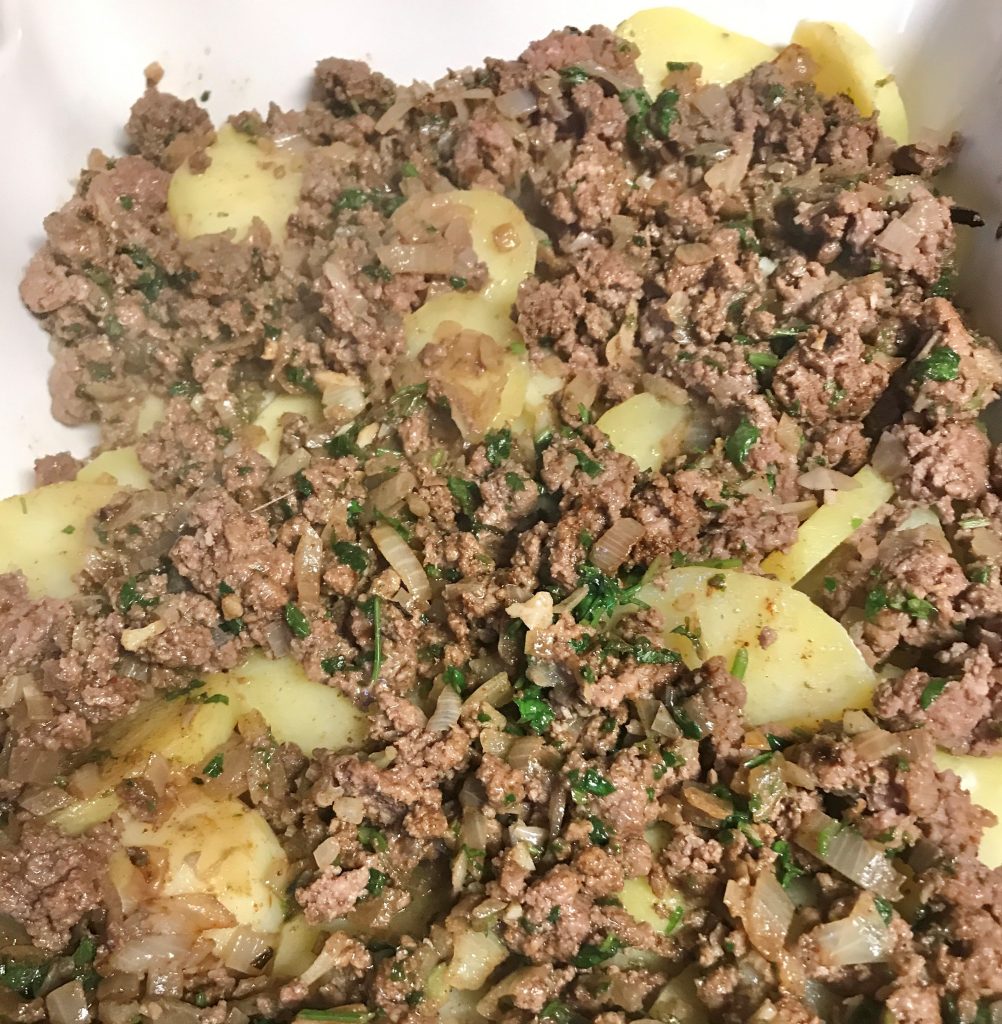 In a sauté pan cook the ground beef, you may or may not add onions to it. But I do recommend using a lot of garlic and parsley. Also do not skimp on seasoning with salt and pepper.
After twenty minutes, get the potatoes out and put place the cauliflower over it and the meat.
In a bowl, whisk five eggs, chopped parsley, garlic powder, salt, and pepper. Add a splash of heavy cream for extra richness. Then pour it over the vegetables.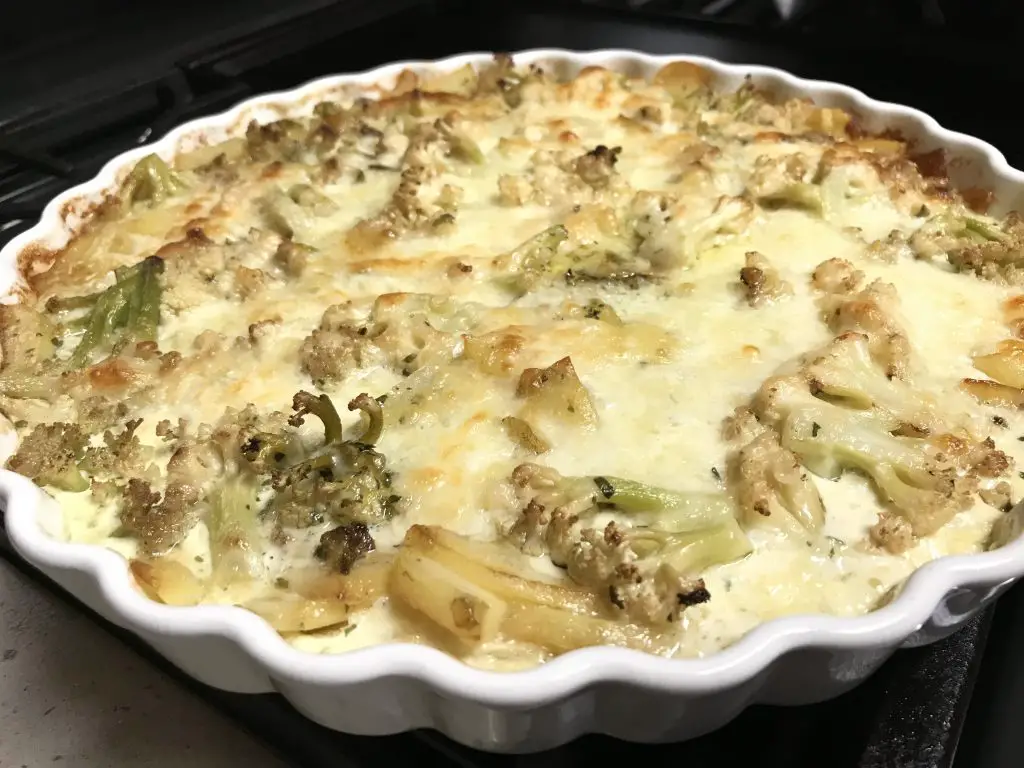 Transfer to a preheated oven to bake for about twenty to thirty minutes. It should come out firm but not dry.
This dish is great as a main dish with a side of a salad. You can also omit the meat and have it as a side dish with roasted chicken or roast grilled meat.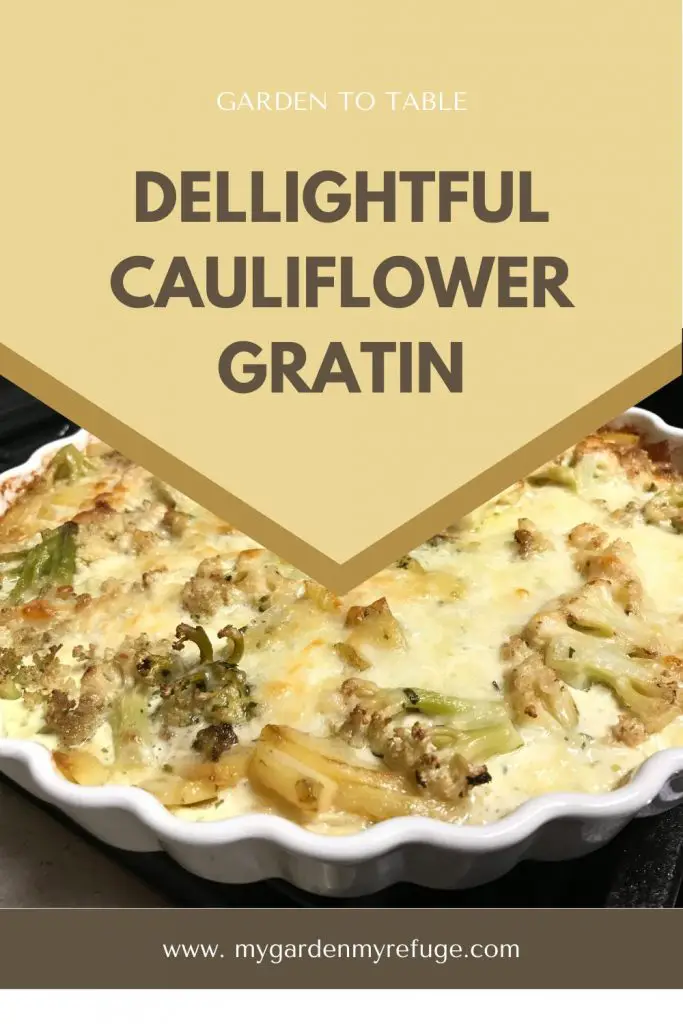 Cauliflower & Potato Gratin
Easy and delicious cauliflower gratin that can be a main or a side dish.
Ingredients
1 1/2

lb

potatoes

1

medium head of cauliflower

1

lb

ground beef

5

eggs

1

cup

heavy cream

1

parsley bunch, chopped

1

tsp

salt

1/4

tsp

black pepper

3

garlic cloves, crushed.
Instructions
Preheat oven at 425F (200C)

Slice the potatoes thin. A maindolin makes the job eaier and faster.

Grease a casserole dish, then lay the potatoes evenly. Season wiht salt and pepper.

Trandfer to the pven and bake for 20 minutes.

Cut the cauliflower into bite-sized pieces. Then precook them by steaming for five minutes.

Suate the ground beef with garlic until it is cooked. Turn off the stove, add in the parsley and season with salt and pepper.

In a bowl whisk the eggs with the cream.

Get the potatoes out. Lay the cauliflower and meat on top of them, then pour the eggs evenly.

Take back to the oven and bake for 15 minutes, or until set.
Notes
You may add some grated cheese to the egg mixture or as a topping.
Nutrition
Calories:
370
kcal
|
Carbohydrates:
25
g