Kale quiche with puff pastry is one of my go-to kale recipes. My kids love it and fight over the leftovers, if any.
Nutritional value of kale
Kale is one of the most nutritious greens for the cold season. It is rich in vitamins such as A, K, C, and B6. Also, it contains a lot of minerals, like Calcium, Manganese, and Potassium. You may consider it diet-friendly too, for it is low in calories and carbs.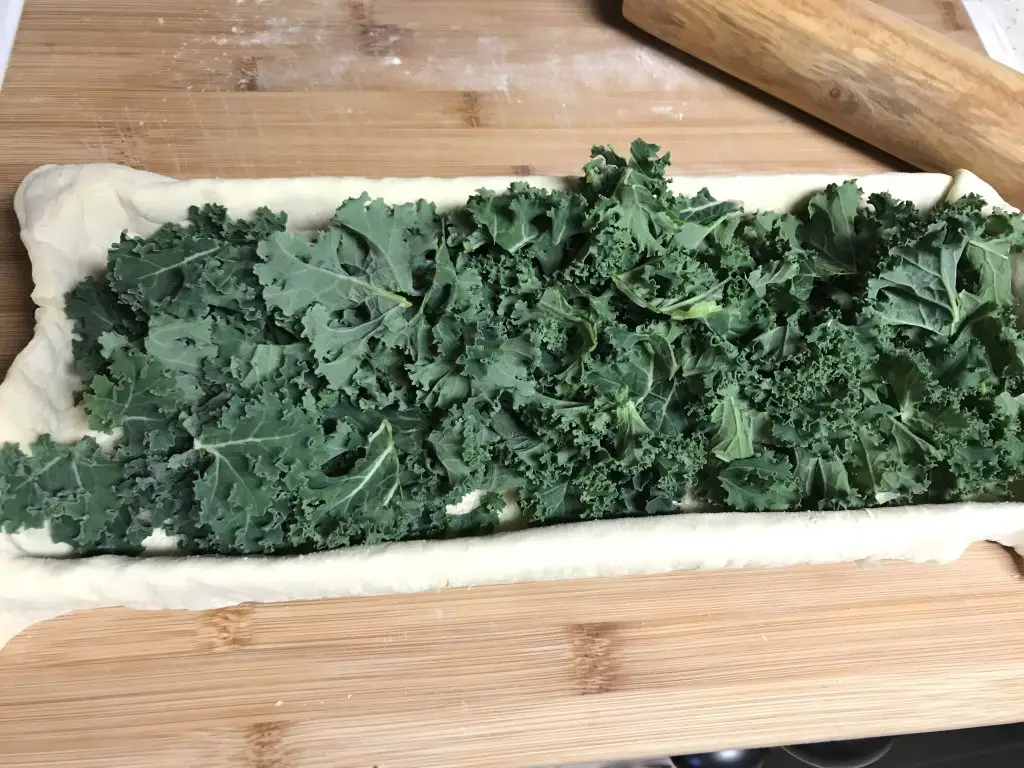 It starts with a store-bought puff pastry rolled over a pie tin. I prefer using a rectangular-shaped pie plate. It gives the quiche a fancy look and makes it easier to cut the flakey crust.
After laying the dough, I like to spread some French mustard on the bottom, followed by a sprinkle of parmesan cheese. They add extra flavor and depth to the quiche.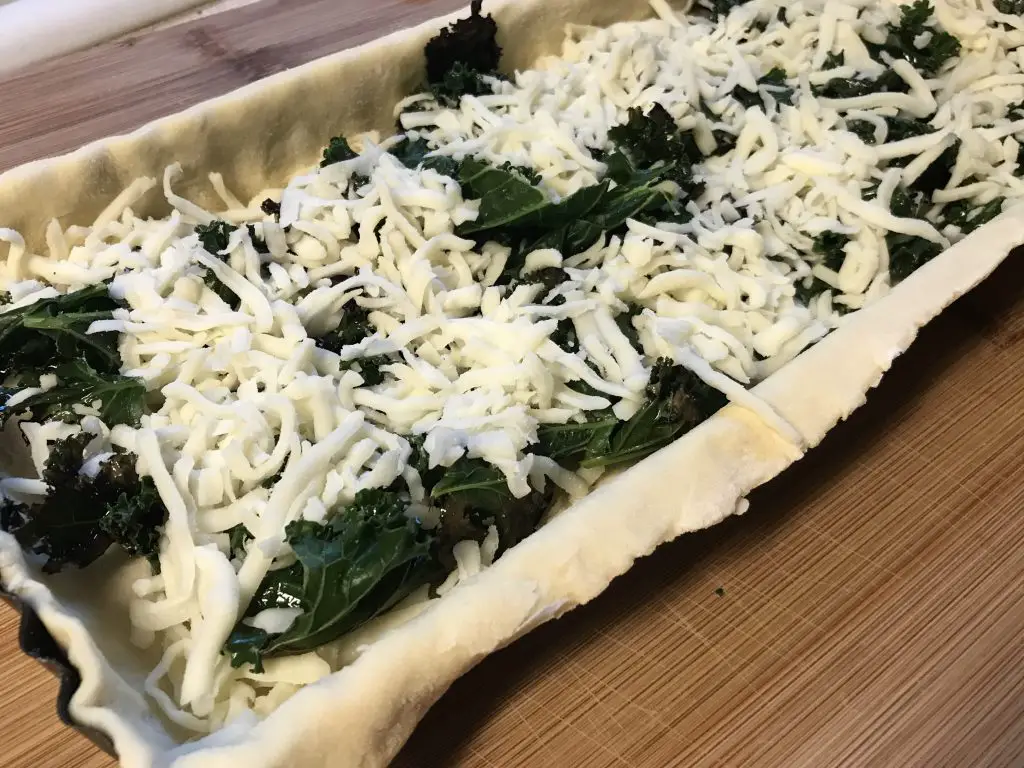 After washing the kale and drying it, lay it over the dough. There is no need to precook it to preserve most of its flavor.
BTW, kale is one of my favorite cool-season greens to grow in the kitchen garden. It is easy to grow from seed, and by using the cut-and-come-again harvesting technique, we can get as much as we want all season long.
Then put some good melting cheese over the kale. I use mozzarella since it is always available in my fridge, but any cheese will do.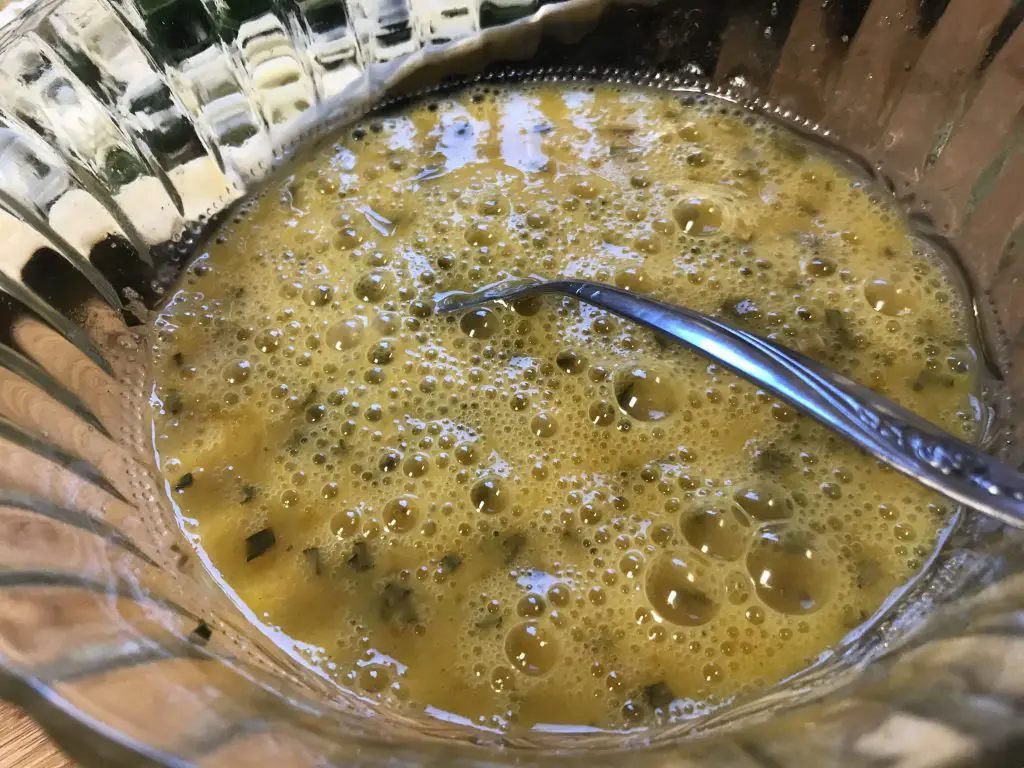 In a bowl, whisk some eggs with a good handful of chopped parsley. Season it with salt, pepper, and garlic powder. You may also add a splash of heavy cream.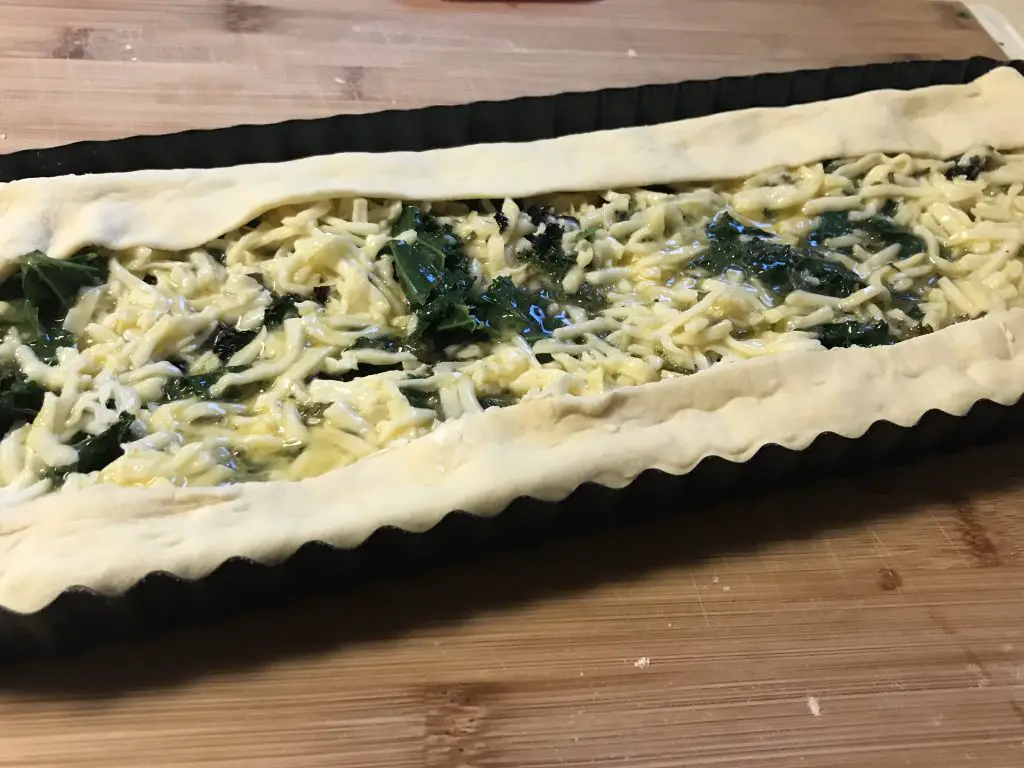 Pour the mixture over the quiche and make sure it spreads evenly. Fold over the hanging dough. Then transfer to a preheated oven. Bake it for about twenty minutes. The pastry should be puffed up and golden in color.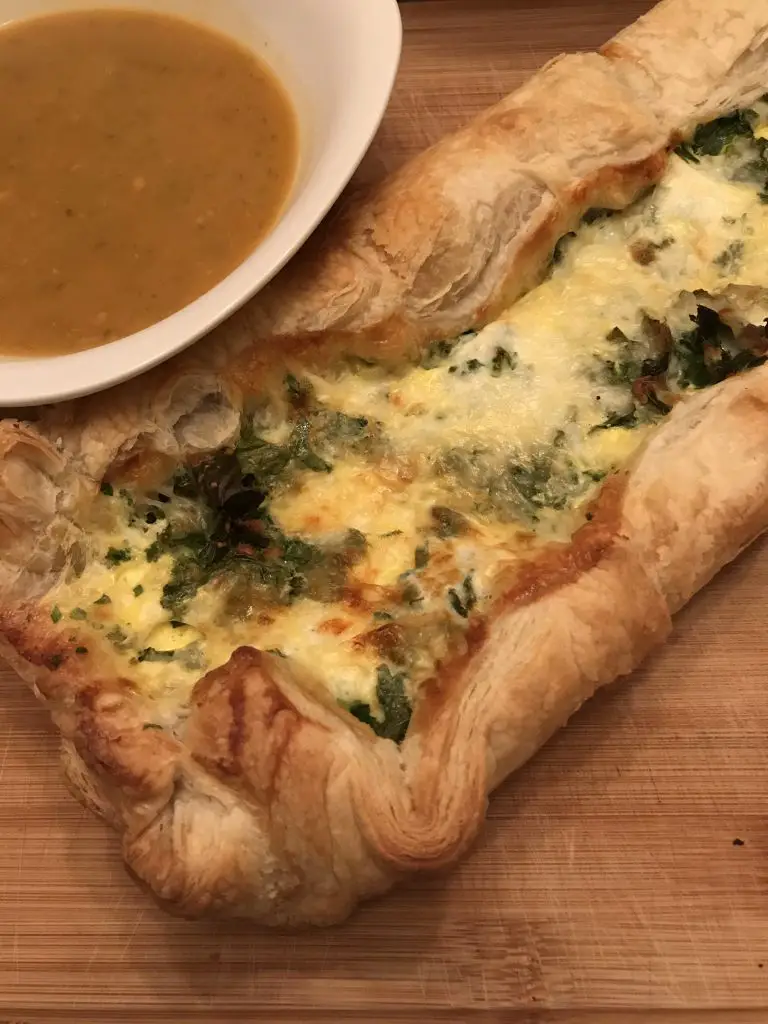 We accompany this quiche with a lovely velvety soup on our meatless Tuesday. You can easily add some sauteed ground beef, chicken breast, or even chopped-up sausage for those who have to have meat.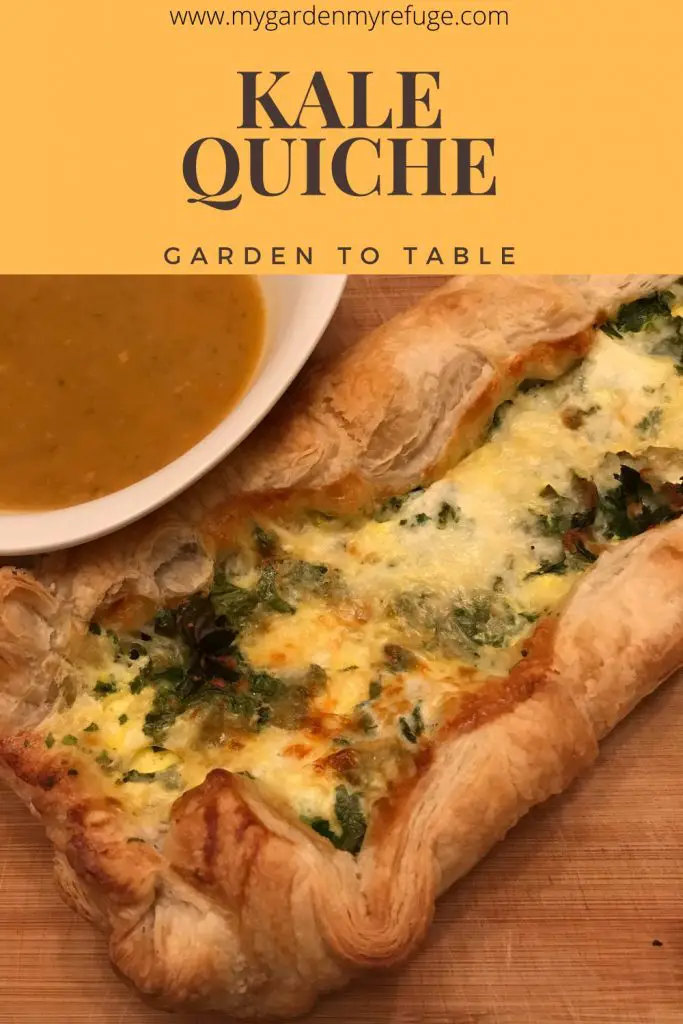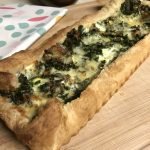 Print
Quick Kale Quiche With Puff Pastry Crust
Easy, fast to realize. Ready in less than 30 minutes to accompany you delicious hearty soups.
Ingredients
1

sheet of puff pastry

2

tbsp

french mustard (optional)

2

tbsp

parmesan cheese (optional)

1

bunch of washed Kale

4

eggs

1/2

cup

heavy cream

1/2

cup

chopped parsley

1/2

tsp

salt

1/4

tsp

black pepper

1

tsp

garlic powder

1

cup

shredded cheese
Instructions
Preheat the oven to 400F (200C).

Roll out the puff pastry to fit the pie dish of your choice, and lay it over it.

Spread the mustard on the base of the pies, then sprinkle the parmesan.

Place the washed kale over the crust.

In a bowl, beat the eggs, parsley, garlic powder, salt, and pepper.

Pour the mixture over the kale evenly.

Sprinkle the grated cheese over it.

Bake in the preheated oven for 20 minutes or until golden brown
Nutrition
Calories:
358
kcal
|
Carbohydrates:
22
g