One of my favorite vegetables to grow are Asian greens. They are easy to start from seed and quick to reach maturity. However, when I end up with a big harvest, I find myself looking for different ways to serve it. This Asian Fried cabbage recipe is quick, easy, and one of my kids' favorites.
Asian greens are great for home gardens
Asian greens include Napa cabbage, Sweet Choi, Bok Choi, and Tatsoi. There may be other names, but these are the most common among home gardeners. There a few reasons why they are worth the try:
Fast germination.
Easy seedling care.
Fast growing.
Take less space.
Long seed shelf life. (five years)
Very tasty and easy on the digestive system.
What you need for this fried cabbage recipe
You won't believe how tasty this dish is despite its simplicity.
Cabbage: Any kind of cabbage will do, but Sweet Choi and Bok Choi are my favorite.
Ground beef: You skip the meat if you are a vegetarian, it will still turn out great. You can also use cut-up chicken breast.
Soy sauce: This is the secret of this dish. For those who do not use soy, you can replace it with liquid Aminos or tamari.
Honey: It adds a slight sweetness without overwhelming the dish.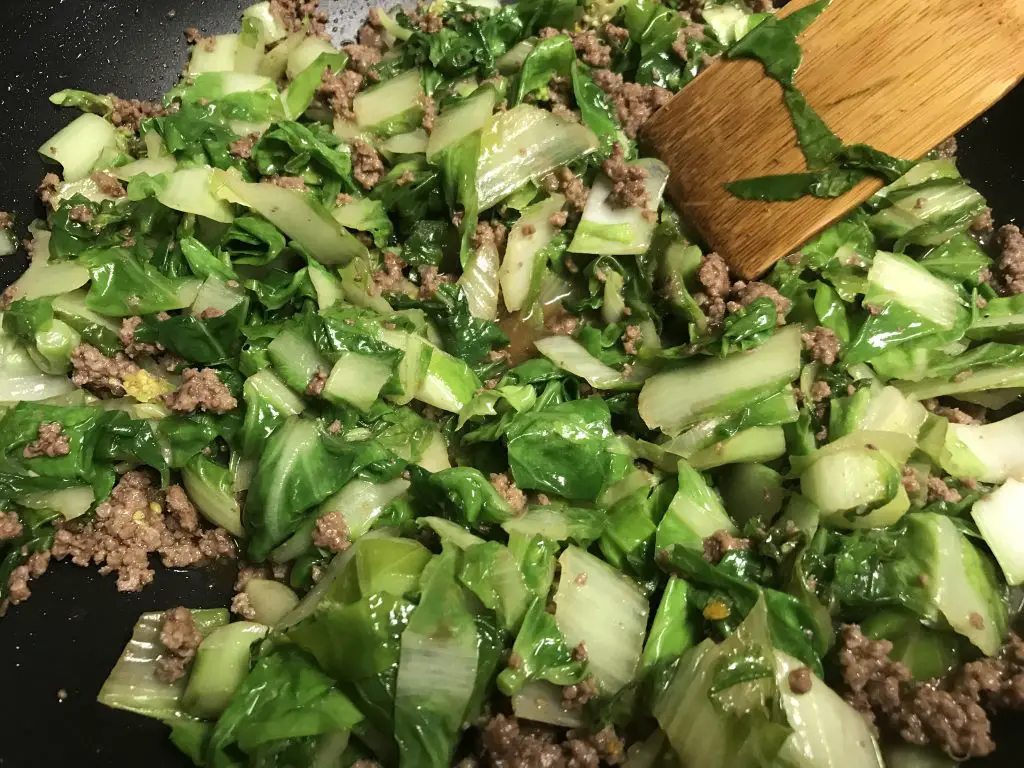 How to put it together?
In a wok or a large sauté pan, preheat three tablespoons of sesame oil or any cooking oil. Add in the ground beef and sauté it until brown and some of its liquid has evaporated.
Then add in the chopped cabbage, and allow to wilt. It won't take long, about one minute only. In the meantime, prepare the sauce by mixing soy, honey, water, and one tablespoon of corn starch.
Once the cabbage has wilted, pour in the sauce over it and mix to coat. Turn off the heat and cover. Serve with white rice sprinkled with Nigella and Sesame seeds.
Can I add other vegetables to it?
Sometimes when I feel fancy, I like to add mushrooms to it or carrots. This dish is so versatile that you never feel restricted by it. You can also add chestnut for extra crunch.
Nutritional value Cabbage
Cabbage is a powerhouse when it comes to nutritional value. It is high in fiber, which is great for the digestive system. It is also rich in antioxidants that help reduce chronic inflammation. Cabbage is also well known among dieters for its low-calorie count.
Cabbage has a high content of vitamins C and K. It is also rich in minerals such as Magnesium, Potassium, and Calcium. All of these elements are crucial for the body to fight against ailments, especially in winter.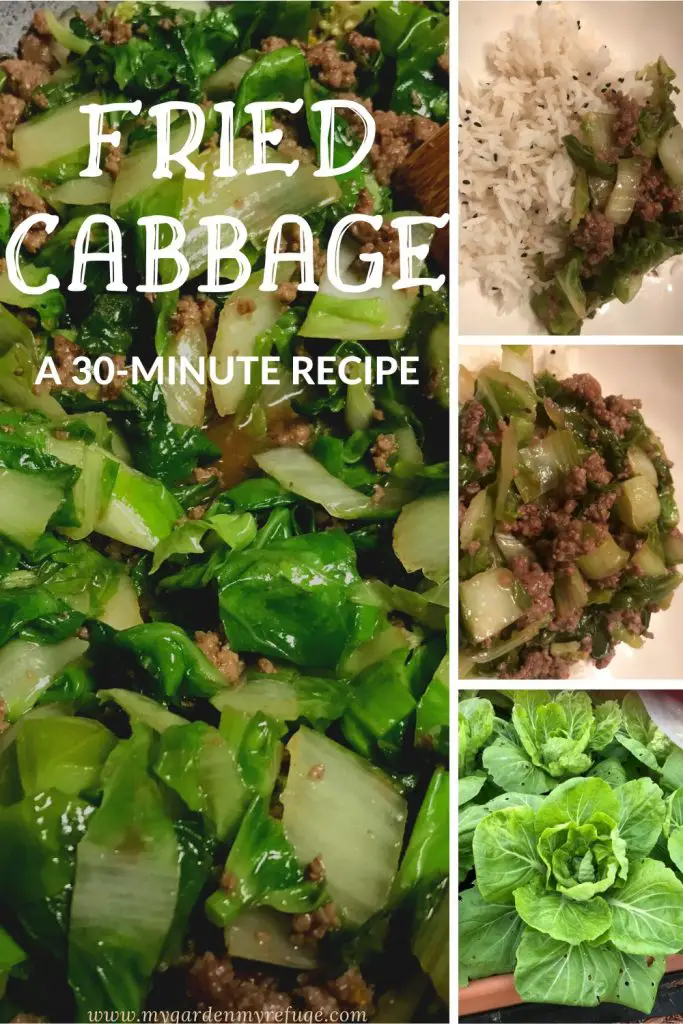 Asian Fried Cabbage
Quick and easy recipe to add to your busy nights.
Ingredients
Instructions
Wash the cabbage thoroughly and chop it into big pieces. Set aside to drain.

Pre the oil in the wok, then add the ground beef and the garlic. Saute till brown in color.

Add in the cabbage and mix it in. Then allow it to wilt.

Make the slurry by mixing the soy sauce, water, fish sauce, and cornstarch.

Pour the sauce over the cabbage and meat. Give it a minute to thicken before turning off the heat.

Garnish with sesame, nigella, and spring onions.
Notes
Fish sauce is optional.
For the low carb option remove the honey.
The seeds can be added to the cabbage or the rice. 
Nutrition
Calories:
282
kcal
|
Carbohydrates:
11
g