The slow cooker is a time saver when you have kids with different after-school activities. But the most important thing is it cooks the vegetables slowly, locking in as many nutrients as possible. This crockpot honey chicken & green beans is one of my kids' favorites. Green beans are one of those vegetables that are hard to get into kids' mouths. But having them coated with the honey sauce makes them more appetizing.
Disclaimer: This post may contain affiliate links. For full disclaimer click here.
Nutritional value of green beans
One cup of green beans contains one-third of our recommended daily intake of folates and vitamins. These are essential for overall health. They are also rich in soluble fiber, which promotes healthy digestive and cardiovascular systems.
Green beans are also a good source of protein. Combining them with animal-sourced protein throughout the day will give you your complete protein intake. Do not forget to add green beans to your diet if you are trying to lose weight. One cup of raw green beans contains only 31 calories, less than 4 grams of sugar, and zero fat.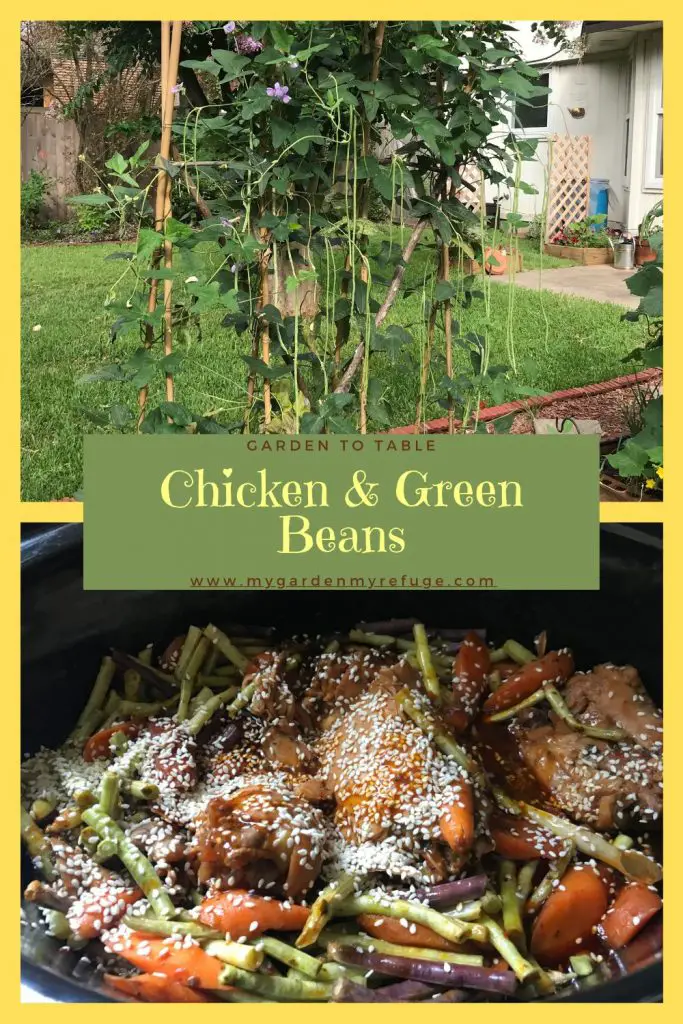 The best way to cook green beans
Cooking destroys some of the nutritional value of vegetables and fruits. The number one nutrient affected by high heat is vitamin C. Steaming is the best way to cook vegetables to keep as much of their nutrients as possible. Unless you are making a soup or stew, try to use as little water as possible when you cook vegetables. This will minimize the loss of nutrients in the cooking water.
When it comes to green beans, try to use the freshest you can get. Even better, try to grow them in your backyard. They are easy and prolific producers. Fresh green beans should be bright green and snap when you try to break them. Keep them in a produce bag or container in the fridge and use them within a week.
Green beans do not require a long cooking time. Whether you are using a slow-cooker or giving them a quick sauté, avoid blanching them beforehand. They taste better when they have a slight bite.
Green beans varieties
Speaking about growing habits, green beans grow either on the climbing vine or on short bushes. Both varieties are easy to grow in the home garden. The difference is that climbing beans produce for a long period of time, while bush beans produce a one-time load of beans.
We can also group green beans depending on their form. We have string beans, snap beans, shelling beans, and yard-long beans. All of these varieties are great and your choice will solely depend of your personal preference.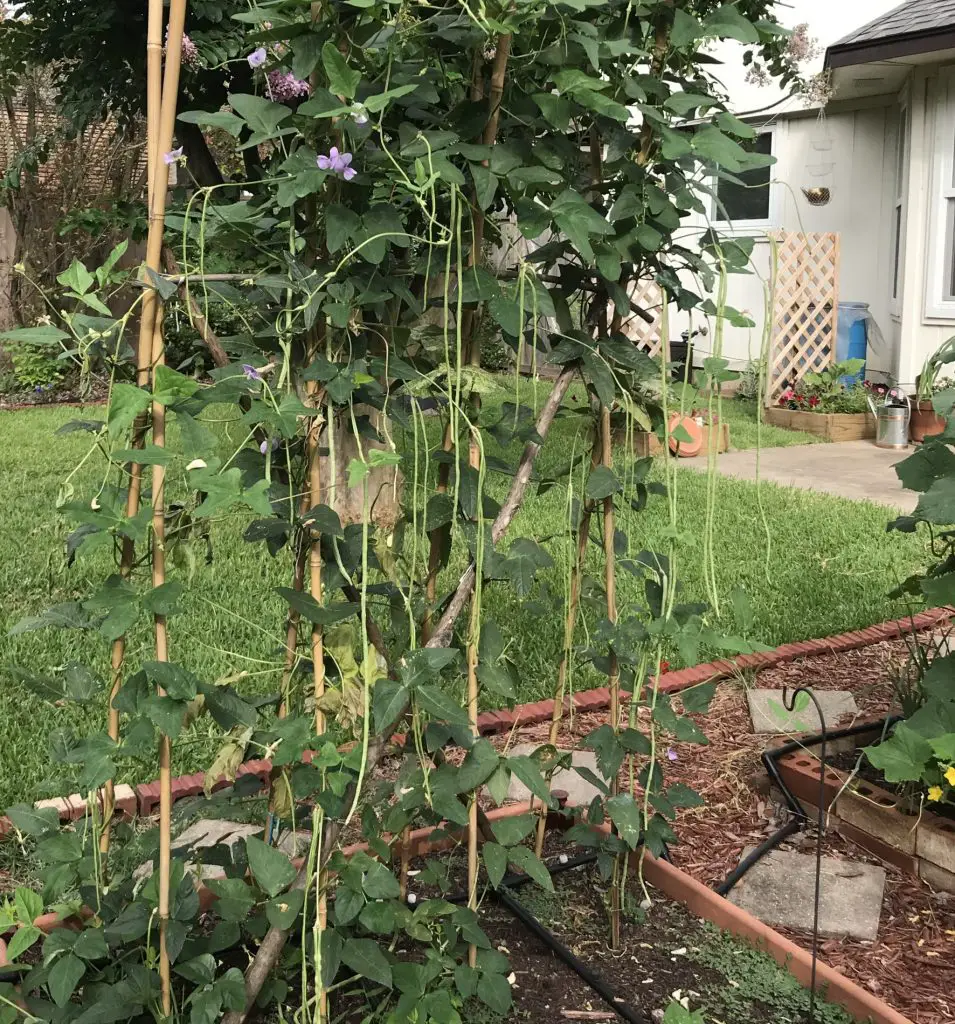 How to make honey chicken and green beans?
For best results, use chicken thighs because they keep their shape and moisture after cooking. Also, try to brow the sides before setting the slow cooker.
In a bowl mix the honey, soy sauce, pepper paste, dried basil, dried oregano, black pepper, and garlic. Whisk well to get a homogenous sauce.
In the slow cooker, place the chicken and carrots, then pour the sauce over them. Cover it with the lid and set it on slow for six hours or high for three hours. 30 minutes before the end of the cooking time, add in the green beans. If the sauce is too runny, thicken it using a cornstarch slurry.
Slow Cooker Honey Garlic Chicken & Green Beans
This is a great summer staple. It goes great with a side of white rice or mashed potatoes.
Ingredients
2

lbs

chicken thighs

1

lb

carrots, peeled.

1

lb

green beans, trimmed.
Honey garlic sauce
1/3

cup

honey

1/2

cup

soy sauce

2

tbsp

red pepper paste

1

tbsp

dried basil

1

tbsp

dried oregano

4

garlic clove, pressed

1/4

tsp

black pepper

Sesame seeds for garnish
Instructions
Make sure all ingredients are properly cleaned.

In a skillet, saute the chicken thighs skin down first, in one tablespoon of cokking oil. But you can skip this step.

Transfer the thighs into the slow cooker and add in the carrots.
Mix the sauce
In a small bowl, whisk the honey, soy sauce, herbs, and black pepper.

Pour the sauce over the chicken and carrots.

Close the lid and set it to slow for six hours or high for three hours.

30 minutes before the end of cooking, add in the green beans.

If the sauce is too thin, make a slurry by mixing two tablespoons cornstarch with three tablespoons of water.

Sprinkle sesame seeds and serve over mashed potatoes or rice.