What is a gratin?
A gratin is a French word for a casserole dish with a golden-brown crust. It usually contains eggs, cream, or cheese. This cooking method works well with potatoes, cauliflower, and broccoli. This fennel and potato gratin is one of my go-to recipes in the spring. I like to serve it with Mediterranean grilled salmon.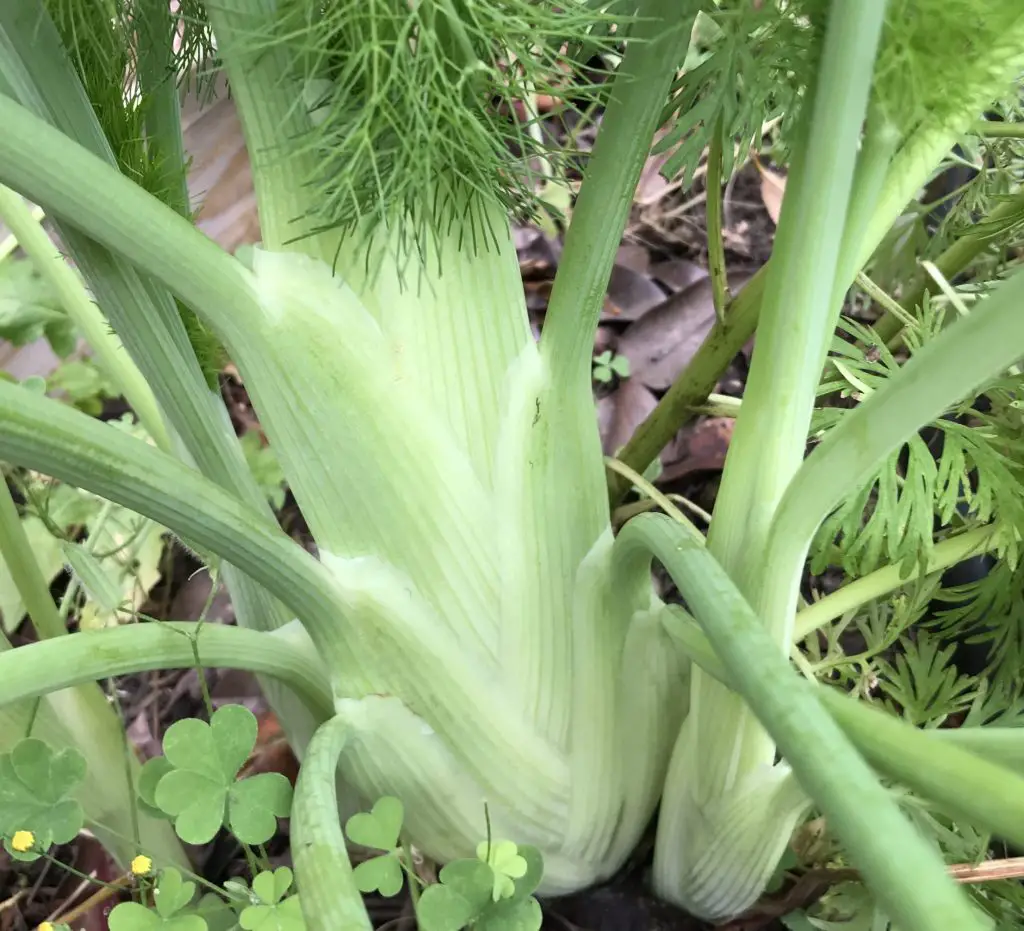 A great spring dish
If you grow your food, like me, you would know fennel is a spring vegetable that does not last long in the garden. So whenever it is in season, I try to prepare it in the most memorable ways to enjoy with the family. We used to eat raw or steamed as a child, which was not bad.
This recipe is easy and simple for a weeknight family dinner, yet rich and elegant for a special celebration. The flavors balance each other in harmony with a subtle highlight of the licorice taste of the fennel.
What you need to make this fennel and potato gratin
Leeks are an excellent substitute for onions. Their mild flavor pairs well with cream.
Fennel has a licorice flavor that many people do not appreciate.
Potatoes are the starch that balances this dish.
Cream enriches any recipe and elevates it to elegance.
Thyme is a delicate herb that does get enough attention from home cooks.
Meet fennel
Fennel is a Mediterranean plant that has made it to every corner of the world. It has a pale bulb and a tall, dark green stalk with feathery foliage. All plant parts are edible and used differently in each cuisine. Chop the leaves and use them as an aromatic herb in your bread dough and pickling brines. You can also use the seeds as a spice or enjoy them as a snack. The tender bulb and young stalks make delicious stews, tajines, and gratins.
Nutritional value of fennel
This spring vegetable is low in calories and rich in vitamins. All parts of the fennel plant and seeds are packed with nutritional minerals such as manganese, potassium, and calcium. The bulb and stalks are a great source of fiber that enhances gut health. It is also high in oils, hence the licorice flavor which is good for bad breath. Fennel seed tea is well known to improve lactation in breastfeeding women.
How to make the gratin?
Print
Fennel Potato Gratin
This recipe is the perfect dish as a side dish for your special events or the main dish for meatless Monday.
Ingredients
2

tbsp

butter

1

cup

leeks washed, chopped

3

lbs

potatoes washed and peeled

2

fennel bulbs green part cut off

sprigs of thyme

1.5

cups

heavy cream

1

tsp

salt

1/2

tsp

black pepper

2

cups

grated cheese of your choice
Instructions
Melt the butter in a skillet, then saute the leeks till soft.

Use a mandolin to slice the fennel thinly. Then add it to the pan to saute for a few minutes till tender, then season with salt and pepper.

Slice the potatoes as thin as possible. Using a mandolin makes the job very easy.

Grease a shallow casserole dish, lay one first layer of potatoes, and season with salt and pepper. Sprinkle some of the thyme over it.

Pour half of the cream over the potatoes, then sprinkle some of the cheese you've chosen.

Lay the fennel leek mixture evenly over the first layer of potatoes. Then arrange the remaining slices covering the fennel.

Pour the remaining cream over them and sprinkle with cheese and thyme. Don't forget to season with salt and pepper.

Bake at 375F (200C) for 30 minutes, covered with aluminum foil. Uncover for the last ten minutes to get the golden brown color or "gratiner."