Soups are supposedly a winter heart-warming dish. The truth is soups are so easy to make and can be light for a summer day. The key is to use seasonal vegetables. Summer gardens are filled with juicy and sweet veggies such as tomatoes, peppers, zucchini, and cucumbers.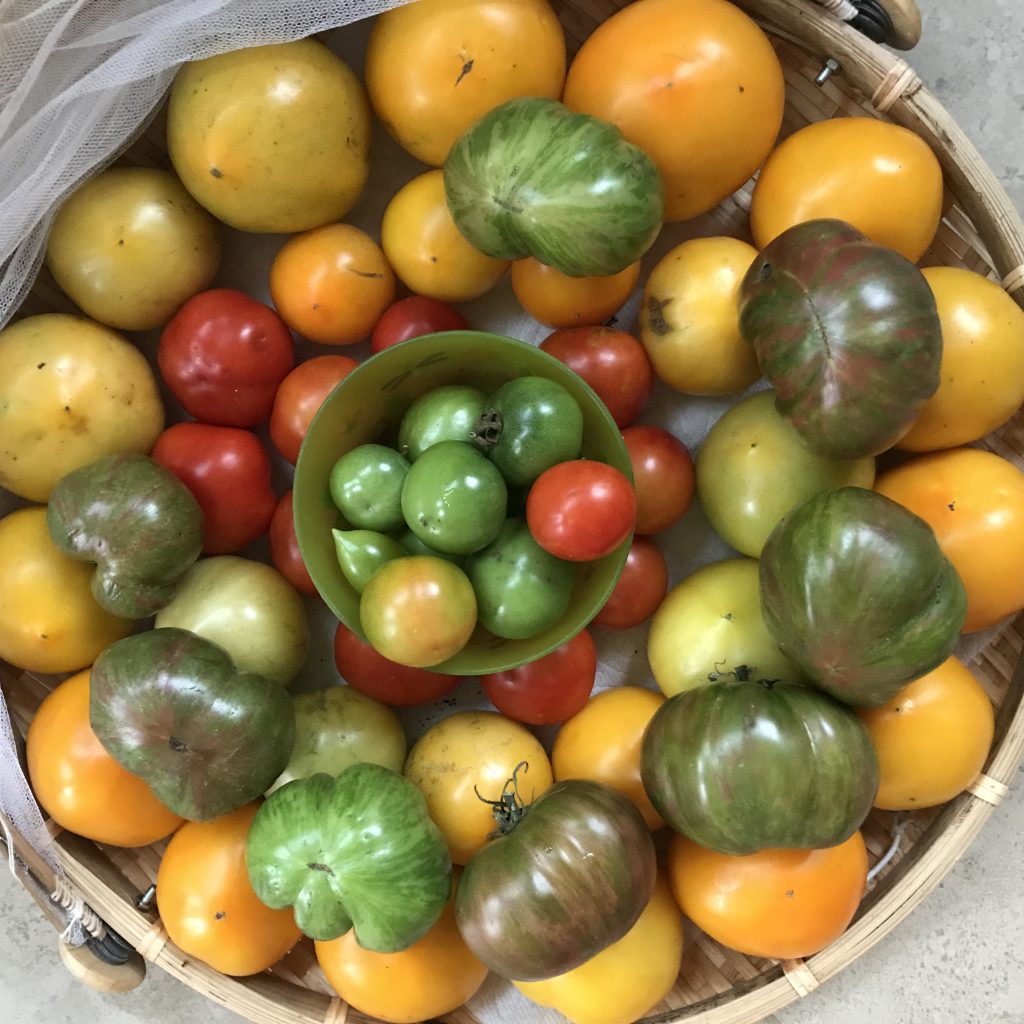 What's in season?
The warm season offers a variety of fruits and vegetables. Most of them have vibrant colors, such as red, blue, yellow, orange, and purple. This party of colors indicates their high content of antioxidants keeping your body's cells clean. They are also high in water and natural sugars to help you stay hydrated on the hot days of summer.
The following is a list of some seasonal vegetable you should consider to eat in the hot days of summer.
Basil
Cucumbers
Corn
Eggplants
Green beans
Mint
Tomatoes
Peppers
Potatoes
Squash
Okra
Onions
What you need for this soup
If you grow your own veggies, this soup is going to turn out scrumptious. If using store-bought produce, try to choose local just because they will be the most flavorful. Local vegetables and fruits do not travel long distances, which ensures the freshness of their sugars. Here is what you can use for this soup:
Spring onions
Tomatoes
Peppers
Summer squash
Basil
Thyme
Optional are potatoes and carrots.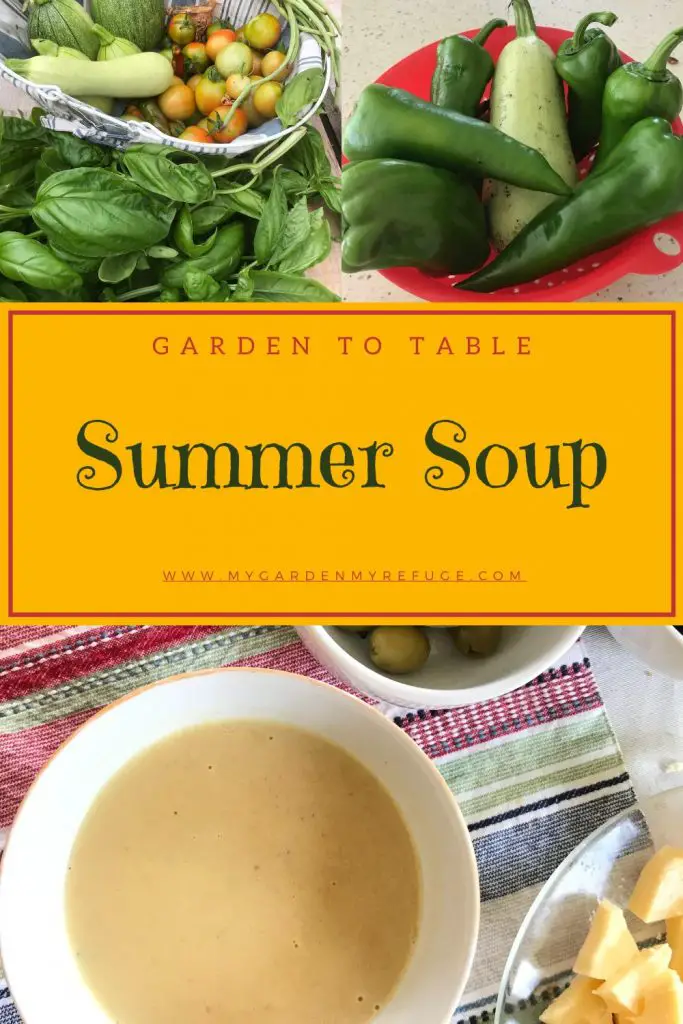 How to make this summer vegetable soup?
The steps to making this soup are pretty easy and straight forward.
Roughly chop all vegetables and place them in a soup pot.
Add two tablespoons of olive oil or butter.
Turn on the fire and give the veggies a quick toss and sauté.
Season with salt, peppers, and cinnamon.
Add in the herbs.
Pour enough stock to cover the veggies.
Bring to a boil then lower the heat to simmer for 20 minutes.
After 20 minutes, blend the soup smooth using a hand or a stand blender.
For a richer texture mix in a cup or so of heavy cream.
Summer Vegetable Soup
Ingredients
1

sping onion bundle

1

lb

summer squash

1/2

lb

sweet peppers

1/2

lb

tomatoes

1

potato

optional

2

big carrots

optional

springs of thyme

basil leaves

3

tsp

salt

1/4

tsp

black pepper

1/2

tsp

cinnamon

1 1/2

pint

chicken stock or water

1

cup

heavy cream
Instructions
Clean the vegetables well and peel the potato if using any.

Roughly chop the veggies, then transfer them to a soup pot.

Add in two tablespoons of olive oil or butter, then turn on the fire and saute.

Season with salt, pepper, and cinnamon.

Add in the herbs. Either chop them up or add them as a bundle (boouquet garnis).

Pour in the stock or water. Make sure to submerge the veggies.

Bring the soup to a quick boil, then reduce the fire to a simmer. Cook for 20 minutes.

After 20 minutes, blend the soup to a smooth texture. Don't forget to remove the herb bundle.

Add in the cream. Stir to incorporate.
Notes
Serve the soup with some popovers or a quiche. 
Carrots and potatoes give the soup a heavier consistency, which is more filling. Omit them, if you desire a lighter soup.
Nutrition
Calories:
103
kcal
|
Carbohydrates:
12
g