Most parents struggle to feed their kids vegetables and find ways to hide them in smoothies or cakes. As a mother, I prefer to be honest and teach my kids that vegetables are good without camouflage. So here is a list of seven recipe ideas to make your kids eat kale. These recipes have become a staple in my household, which pushed me to grow more kale in our garden.
The following recipes are not only delicious, but they are also quick and easy to make for your lazy or busy days. They do not require a lot of ingredients and yet offer a great deal of flavor.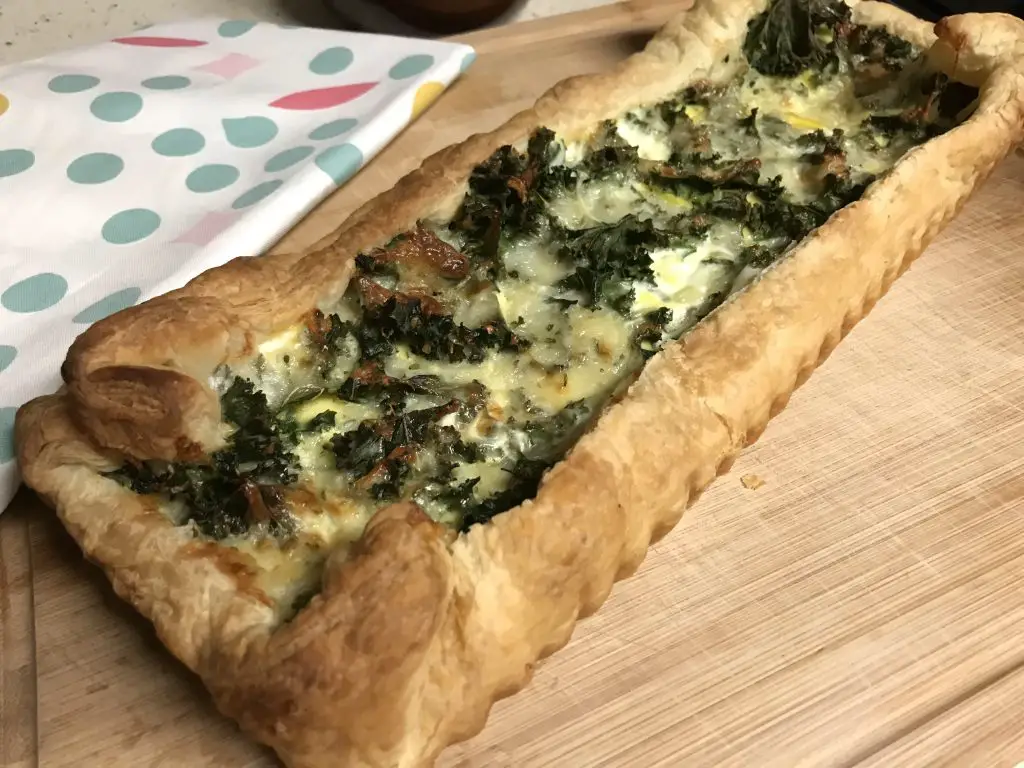 #1 Kale quiche
We make kale quiche to accompany our soups or take along on family picnics. It is a quick-to-make side dish, especially if you go with store-bought dough. We like it made with puff pastry, but it is also good with pie crust. For lower calories and carbs, replace the sough with a layer of thinly sliced potatoes. Pre-bake the potatoes before adding the kale and egg mixture. Full recipe here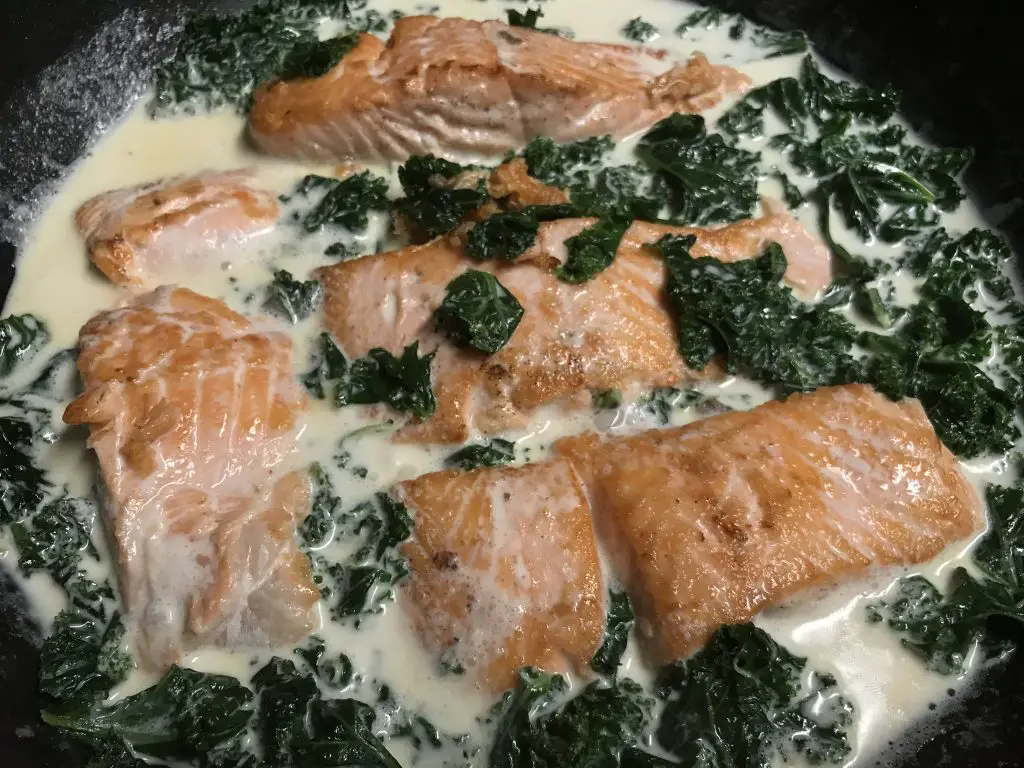 #2 Creamy salmon and kale
This creamy salmon and kale recipe goes well with any starch of your choice. My kids love it on pasta or rice. It comes together in minutes and keeps its flavor even as a leftover. Spinach is another option for you, but kale is more agreeable to kids for it holds its texture after cooking. Check the full recipe here.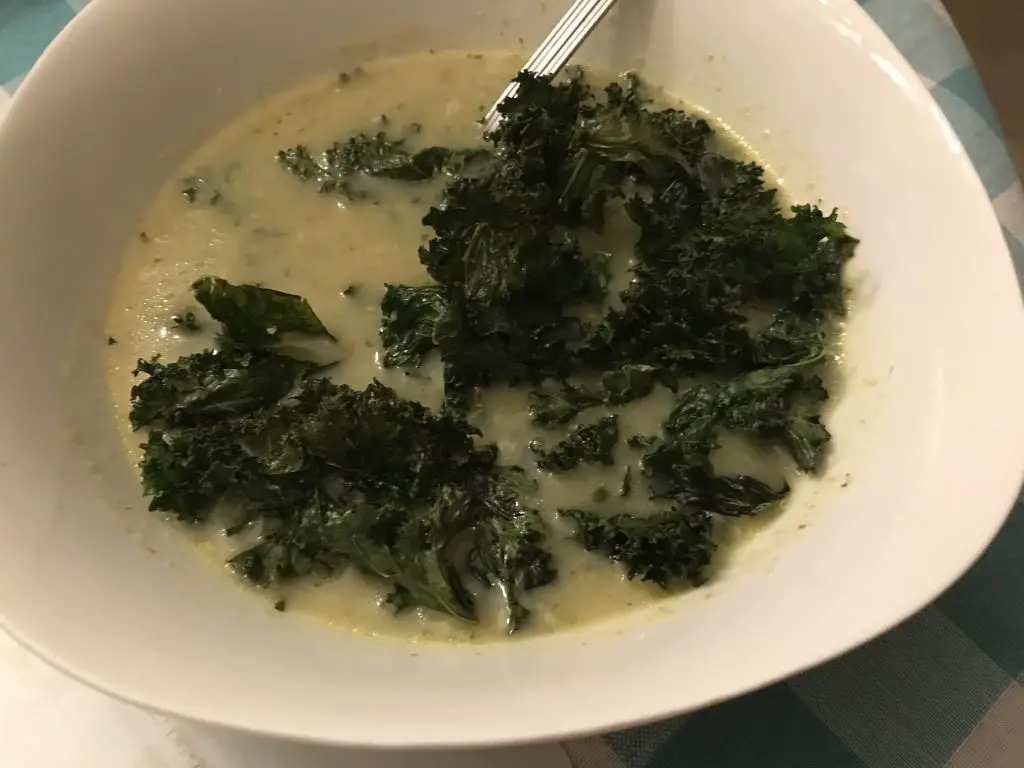 #3 Curried cauliflower soup and kale
Curried cauliflower and kale soup is a hearty winter soup that warms up your heart before your belly. A healthy way to feed kids winter vegetables without having them whine about it. The curry seasoning masks the somewhat undesirable cauliflower smell. Add kale to the soup at the end of the cooking process. You can also make kale chips and top the soup with them.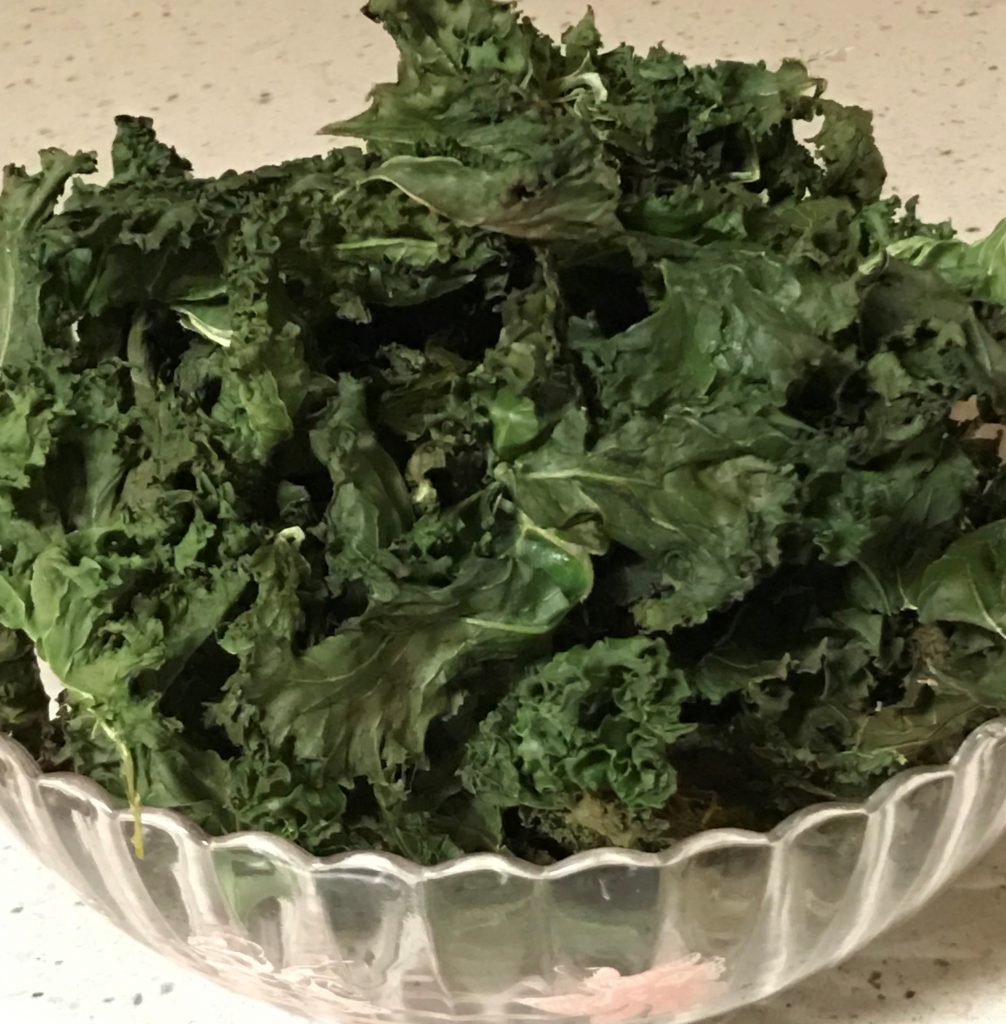 #4 Kale Chips
Kale chips are the easiest and healthiest snack you can make for your kids. Curly kale is the best variety for this recipe. Wash well and remove the stem. Make sure to dry it well before transferring it to the oven. Keep in mind the amount of kale will reduce significantly after drying, so plan accordingly.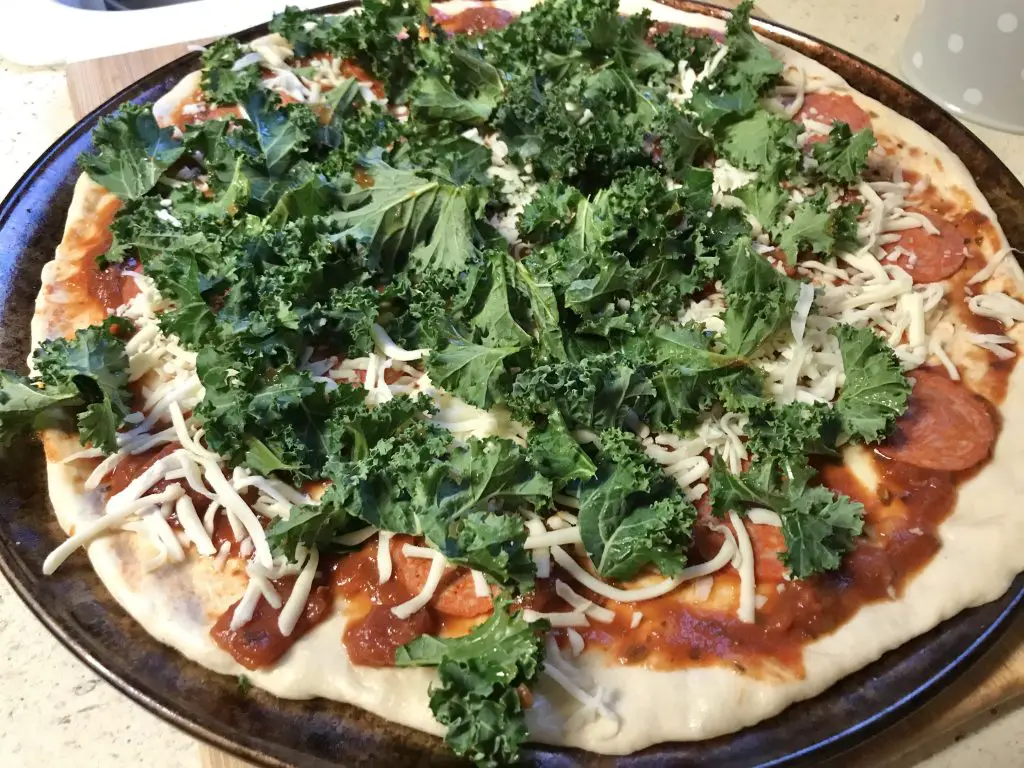 #5 Pizza with kale topping
Whenever I ask my kids what they want for dinner, the little one shouts: "pizza!!" That does not disappoint me the least. In my house, we have pizza every three weekends, and there is no chance of ordering it. Instead, we make it ourselves from scratch and change its toppings according to the season. In the fall through spring, kale is our go-to topping. The kids love the extra crunch it gives the pizza.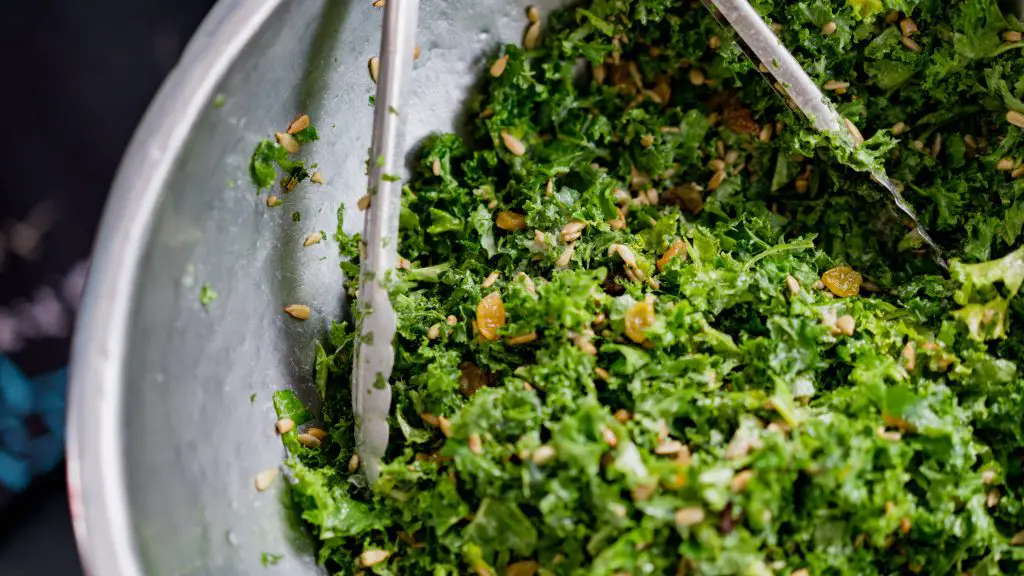 #6 Kale salad
Kale salad is a refreshing and filling winter dish. Mix grated carrots, torn kale leaves, chopped broccoli, and maybe some lettuce. Top it with dried cranberries, raisins, and nuts of your choice, then dress it with honey mustard vinaigrette. Add some winter flowers such as pansies, nasturtium, or calendula for more interest.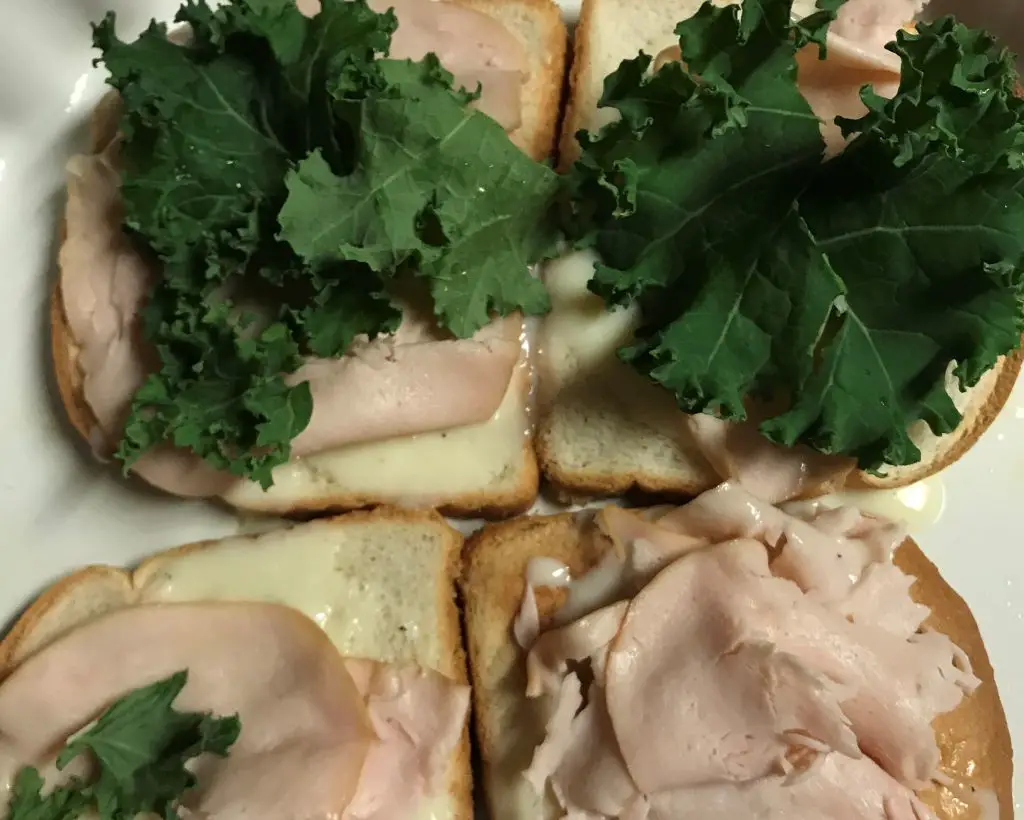 #7 Kale and cheese sandwich
Adding kale to a sandwich is another way to make kids eat their greens. Cheese sandwiches are a staple when it comes to school lunches. So why not tuck in a few kale leaves to make it more nutritious.