This is one of my favorite ways to feed my children vegetables without them whining. This dish is rich and filling with all the good nutritional value the mix of vegetables brings in one plate. So here to the vegetable biryani, the easy way.
Indian could be the answer to your picky eater
Vegetables, in general, are bland and need something extra to boost their flavor. Learning about different cuisines could be one answer to what could be the flavor booster for your vegetables.
Indian cuisine is one of the most famous cuisines world-wide. The different colors and spices are very attractive to so many people. And for heat lovers, it might be the dream food.
The array of spices used in Indian cuisine is rich enough to mask any undesirable vegetable. Kids are more likely to eat their greens if they are camouflaged under another color or taste.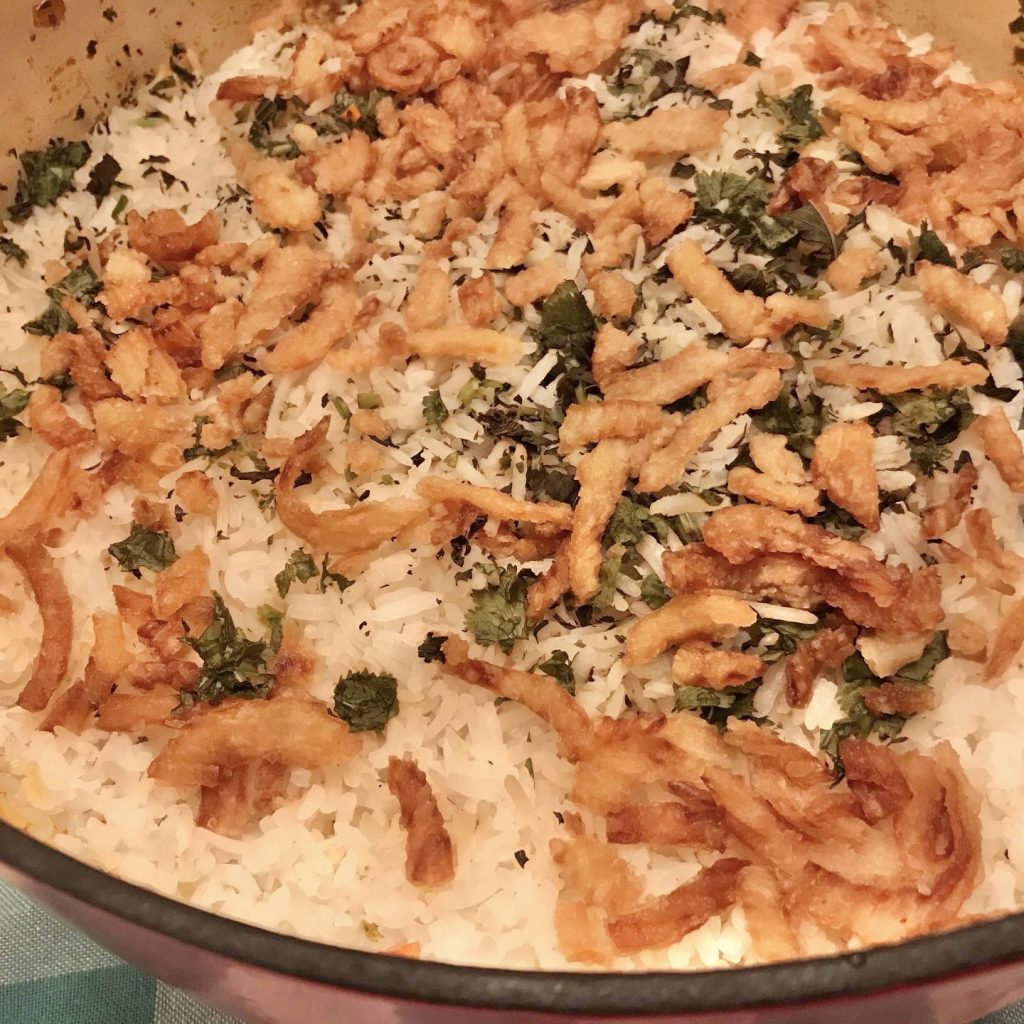 Why biryani?
Biryani has become my go-to meal for an easy-filling dinner. It is a great recipe, other than soup, to clean up your fridge from unused vegetables.
It is an All-one meal that you can make in one pot. Yes, you need to pre-cook the rice, but that's about it. You don't really need to bring out all your pots and bowl to make the dinner. I also like the idea of chopping or dicing everything without any extra effort to make them all even.
This is also a one-size-fits-all recipe. You can make it with beef, chicken, and even shrimp. But it can easily be made vegetarian and will turn out just as delicious.
What kind of vegetables do you need?
You will need mostly root vegetables, but anything will work, really. I usually use turnips, carrots, potatoes, peas, and green beans. It all depends on the season. In the warm season, you may use potatoes, green beans, tomatoes, eggplant, zucchini, corn, and peppers. In the cool season, you can use carrots, peas, potatoes, turnips, and even leafy greens.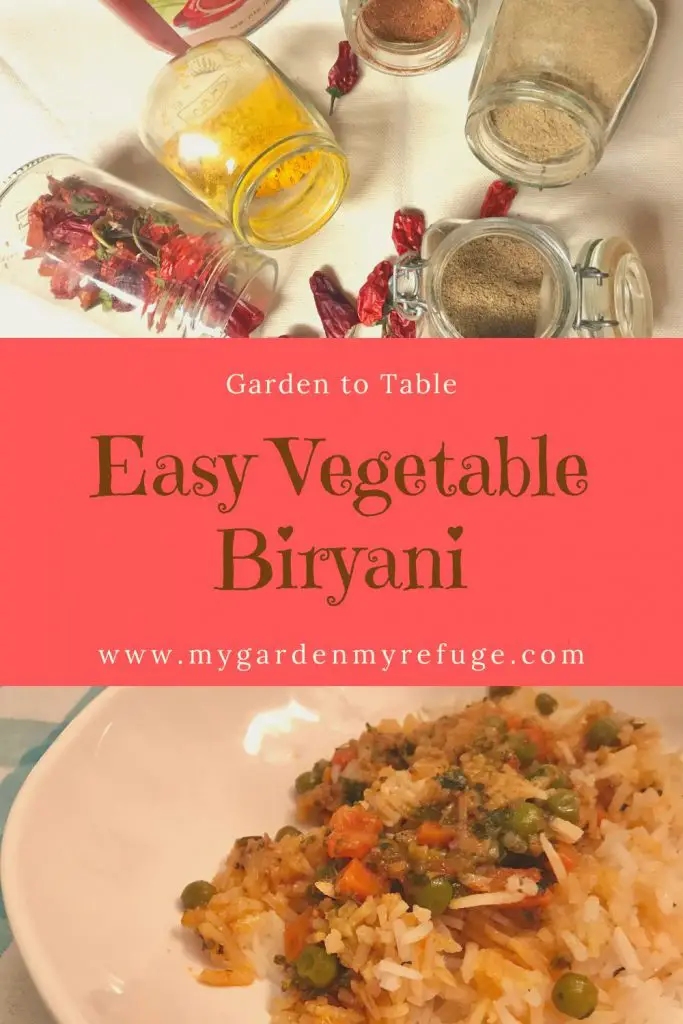 Biryani seems like a complicated dish?
My apologies to my Indian friends, but you don't have to follow all the intricate details. This is an inspiration before it being an authentication. Let's leave the authenticity to the pros and make our life easier with our version.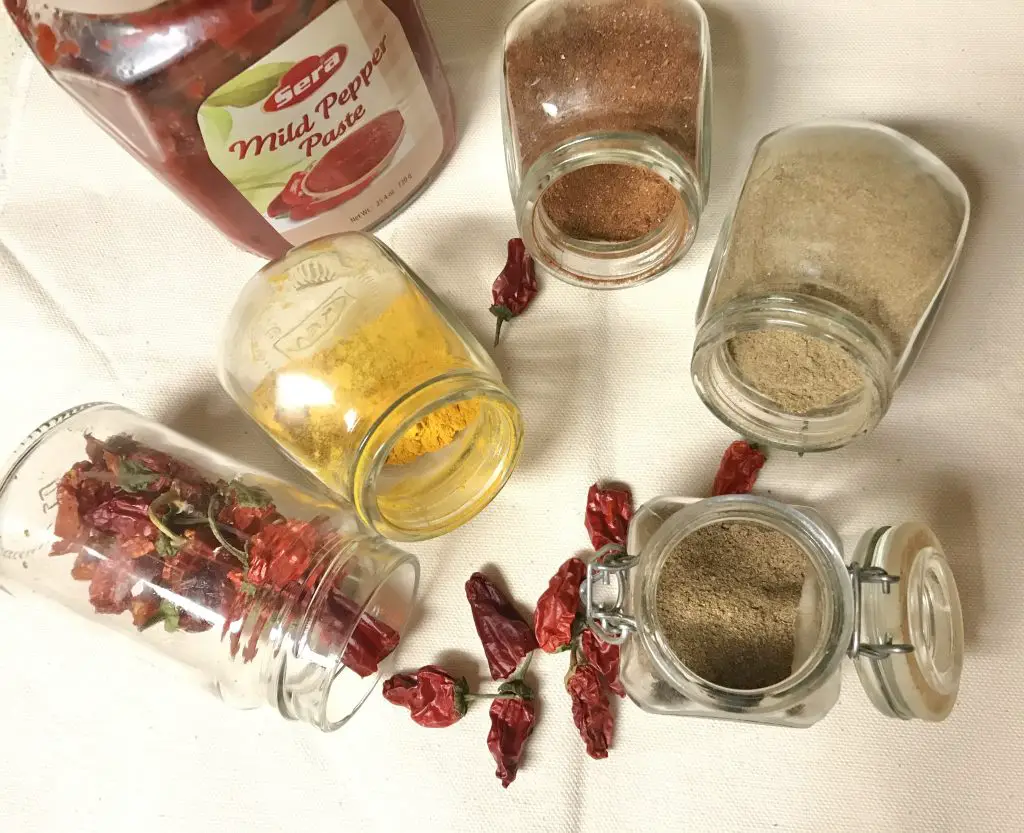 What's the secret?
The secret to a good tasty biryani is using a lot of coriander and mint. These two herbs go well together and are commonly paired in North African cuisine. Those who do not like coriander, otherwise known as cilantro, should pair it with mint and see the change in flavor.
The secret also is in giving the vegetables and spices plenty of time to sauté. This is not an hour-long process, but just a few minutes to get them to mingle and develop the flavors.
Vegetable Biryani
A quick and easy recipe for busy weeknights.
Ingredients
2

tbsp

ghee

1

onion, chopped.

4

garlic cloves, minced

1

cup

carrots, diced.

1

cup

turnips, diced.

1

cup

potatoes, diced.

1

cup

peas

1

can

coconut milk

1

bunch cilantro, chopped.

1

bunch fresh mint, chopped.

2

tbsp

tomato paste

2

tsp

salt

2

tsp

paprika (sweet or spicy)

2

tsp

ground ginger

1

tsp

coriander powder

1

tsp

turmeric

2

bay leaves

3

cups

rice
Instructions
Cook the rice half way through, by using half the recommended amount of water.

Preheat a heavy pot and put in the ghee to melt. Then add the onions and sauté for a few minutes, until translucent.

Then add in the garlic, the rest of the vegetables, bay leaves, salt, and the all the spices. Give them a quick stir to coat. Place the cover and bring the fire down to medium. Allow them to cook for five minutes.

Now add in the coconut milk, half the chopped cilantro and mint and mix.

The rice should be ready by now. Lay one first layer over the veggies and try to cover them well. Then Sprinkle the remaining coriander and mint over it. Finish with the second layer of rice.

Dilute a pinch of turmeric in a cup of water, then pour it over the rice.

Put paper towels or a clean cloth over the pot before putting back the lid. It will act as an extra seal.

Make sure the fire is on medium low, and let everything cook for about 20 minutes.
Notes
For summer biryani use green beans, tomatoes, peppers, zucchini, eggplant, and corn.
You substitute coconut milk for heavy cream.
You add meat to this dish, make sure to increase to first sauté time from 5 minute to 10. 
For extra flavor add fried onions in the between the layers of the rice, and at the top. 
Nutrition
Calories:
411
kcal
|
Carbohydrates:
70
g