March is a glorious month in a central Texas home garden. The temperatures are cool and refreshing. It is the time to take a morning stroll to enjoy the colorful palette and sweet scent of the first spring blooms.
Annual March blooms in Central Texas home garden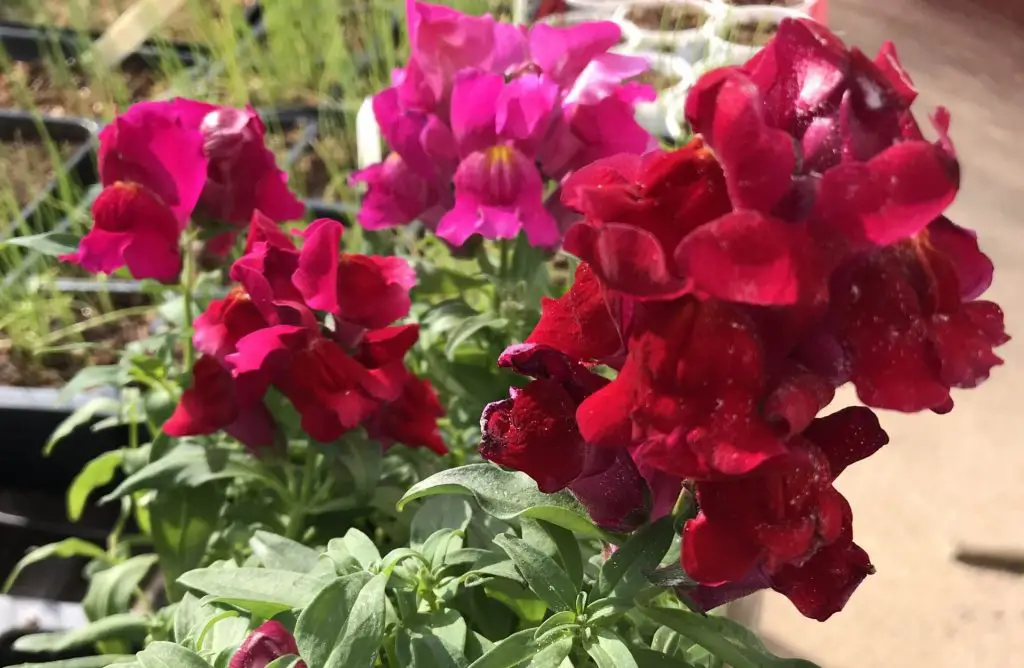 Snapdragons
This time of the year, snapdragons are filling the pots and borders. The color variation is stunning, from cool peach and buttery white to bright red. Their sweet scent attracts the bees as well as other pollinating insects.
Dwarf snapdragons have a mounding growth pattern. They bloom all season long and are great for borders.
Tall snapdragons are great cut flowers. The flower stalk grows up to three feet tall. Their best show is nearly spring.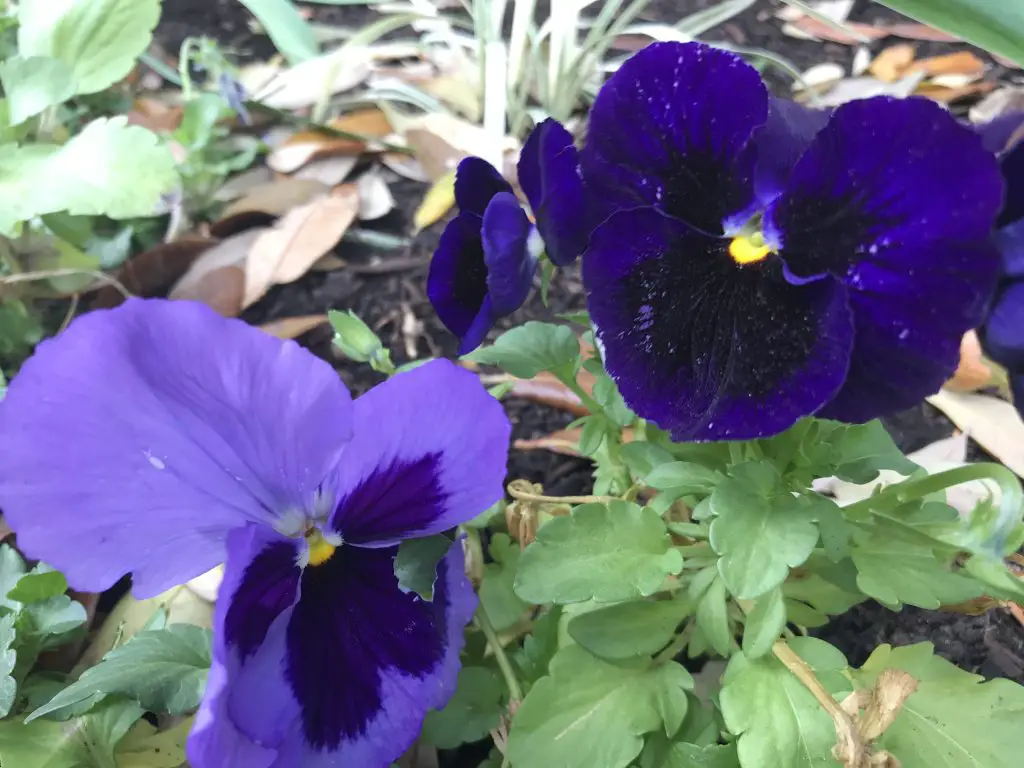 Pansies
Planting young pansy plants in December or January allows them to build up strength for spring. Despite their delicate appearance, frosty conditions do not seem to bother them.
They come in different colors: white, lavender, burgundy, deep blue, and yellow. The center of the flower has these unique lines that add interest to the petal's design.
Dianthus
Dwarf and tall Dianthus are both blooming profusely this time of the year. Their bloom period begins mid-winter and continues until early summer. Being an early bloomer makes them a great addition to a butterfly garden.
The most common colors are white, pink, and burgundy.
Nasturtium
Nasturtium is a unique-looking flower that does not last long in central Texas. It is sensitive to both low and high temperatures. Plant it from seed in the fall and protect it from freezing conditions. Once heat sets in, the plant loses its vigor and withers.
Ranunculus
Persian buttercups are peony-like flowers. Their bright colors add a touch of elegance to the garden reminiscent of English gardens.
At the end of their show, dig the corms out, and store them in the fridge for the following year.
They come in different colors: red, orange, pink, yellow, white, and dark purple.
Osteospermum
Another common name for it is African Daisy. These flowers look like miniature sunflowers. Bees and butterflies love to hover over them. today the growers are coming up with new varieties with striking colors.
Sweet Allysum
Many gardeners treat Sweet Allysum as an annual, but it can survive a full year in central Texas. Its growth goes through stages, alternating between full bloom and brief dormancy.
It is a beautiful spiller in flower pot arrangements. Even when the tiny flowers fade away, the foliage takes over.
Read more about winter flowers in this post: https://mygardenmyrefuge.com/winter-blooms-for-central-texas-garden/
Perennial March blooms in Central Texas home garden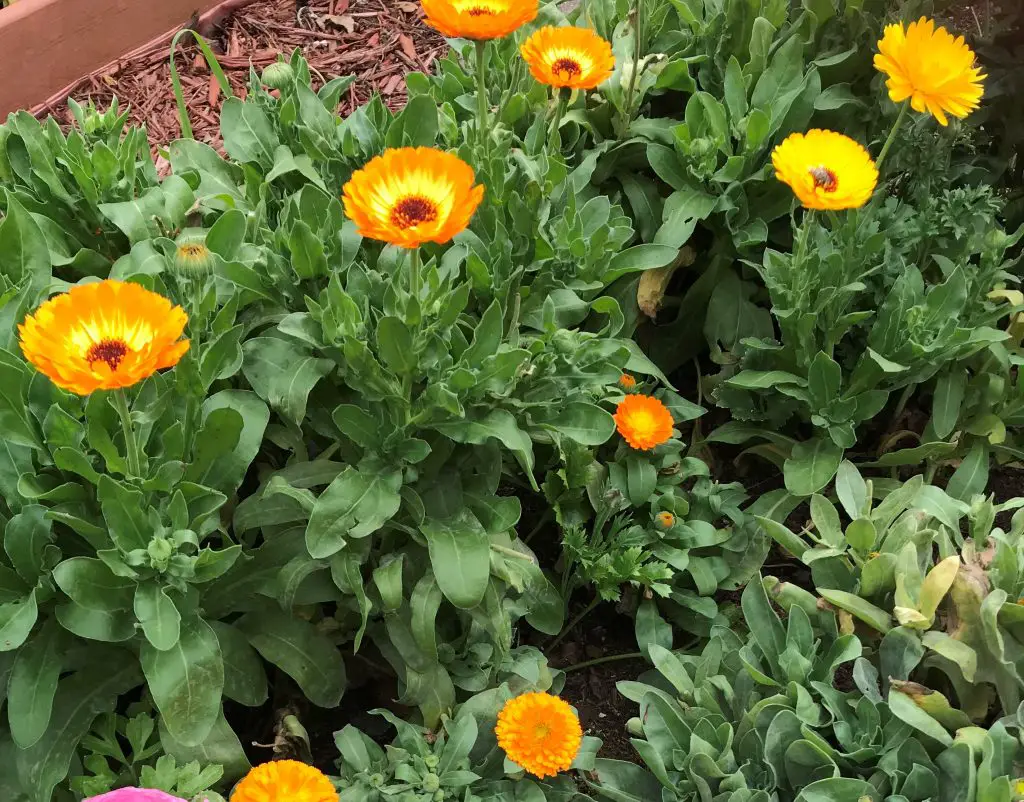 Calendula
This multipurpose flower is a great bloomer throughout the cool season. Constant deadheading promotes more flowers. The different shades of yellow and orange will surely make you smile on the gloomy days of winter.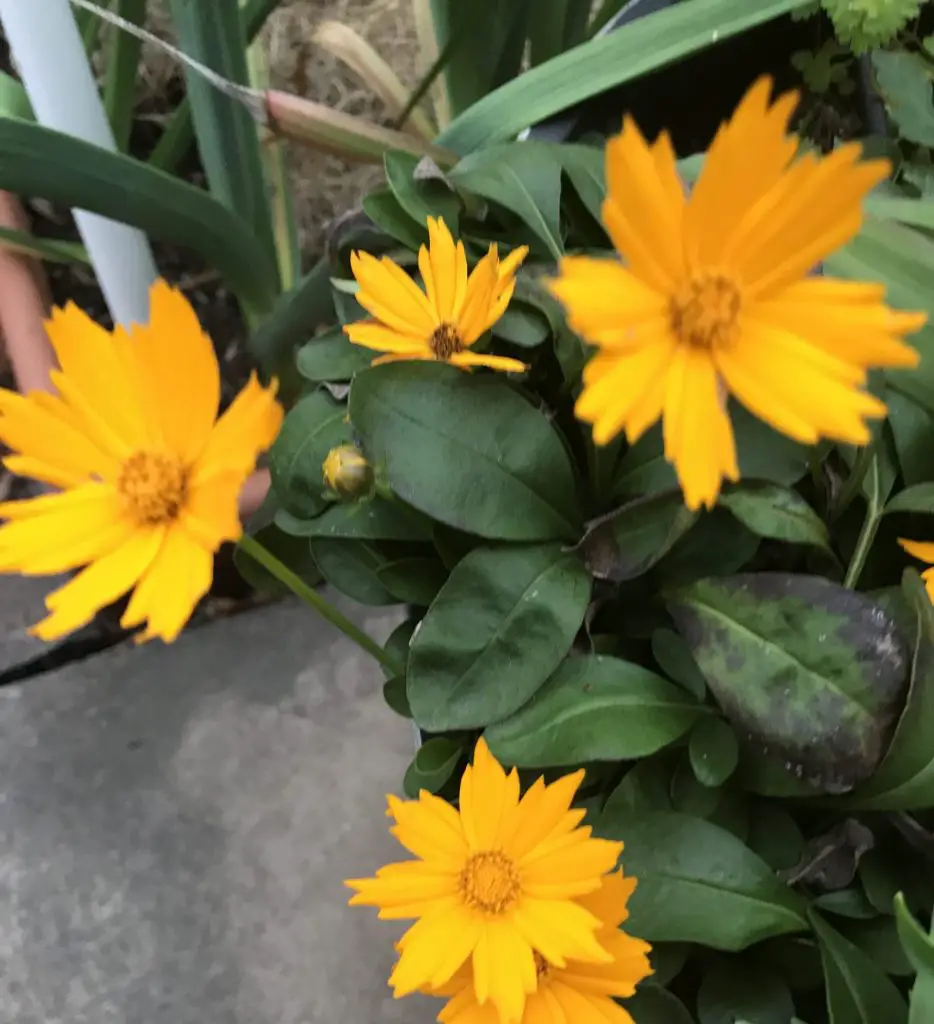 Coreopsis
This is a daisy-like yellow flower. It is a mounding perennial with a long-blooming season, spring through fall. To make things even better, established coreopsis plants are drought-tolerant.
Narcissus or Daffodils
Narcissus or Daffodils are two sides of the same coin. No matter the name, they are the first bloomers to announce the arrival of Spring. They form beautiful clusters of lacy flowers with different shapes. Some of them look like a teacup on a saucer.
Dutch iris
Plant Dutch iris rhizome in late fall for early spring bloom. The flowers are similar to an orchid and look great in floral arrangements. They come in yellow, white, and purplish-blue colors with a yellow lip in the middle.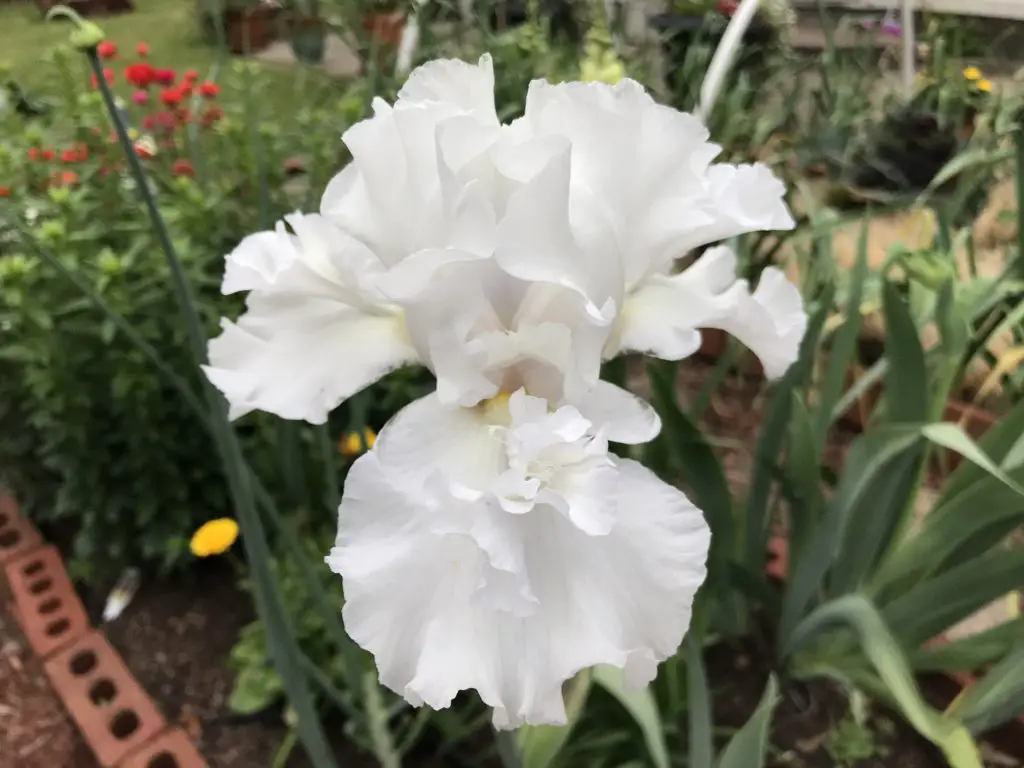 Bearded Iris
It grows from rhizomes planted in early fall, around October. The blooms are beautiful with their ruffled petal. The color combination of each flower is breathtaking. In addition, they last almost two weeks before withering away.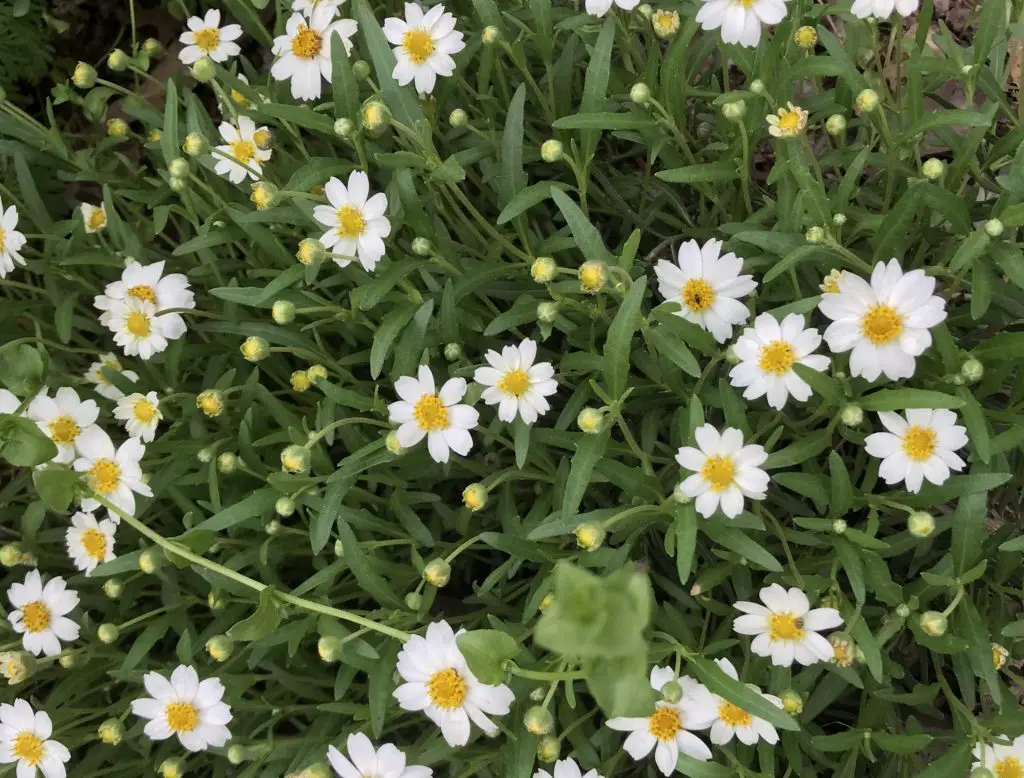 Blackfoot daisy
Blackfoot daisy is a beautiful small white flower that comes in a mounding form. A great addition to the butterfly garden. It is a tough plant and drought-tolerant, which is an important trait to survive in central Texas gardens.
Autumn Sage
Autumn sage is also called Salvia Greggii. It is a drought-tolerant perennial that blooms from spring through fall. Another pollinator garden candidate.
---