Soups are staples in my household. They are not for cold winter evenings only, but also for light summer dinners. This creamy zucchini soup is one of our favorite soups, that is comforting yet easy on the stomach after a hot day.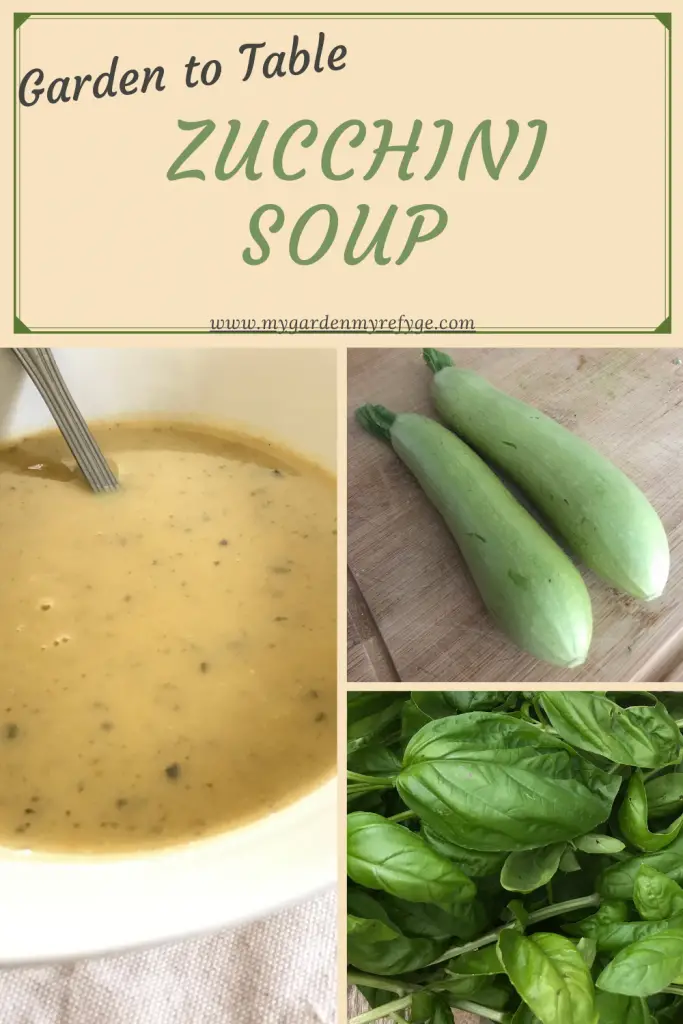 Zucchini has a love-hate relationship
Zucchini is the most challenging vegetable to grow in Central Texas. The dreaded Squash Vine Borer always wins the battle and destroys the plants. Nonetheless, I grow it every year because homegrown vegetables have an incomparable taste.
Most gardeners in other states complain about their overflowing zucchini harvest. In my garden, it is precious, and every harvested fruit deserves a celebration.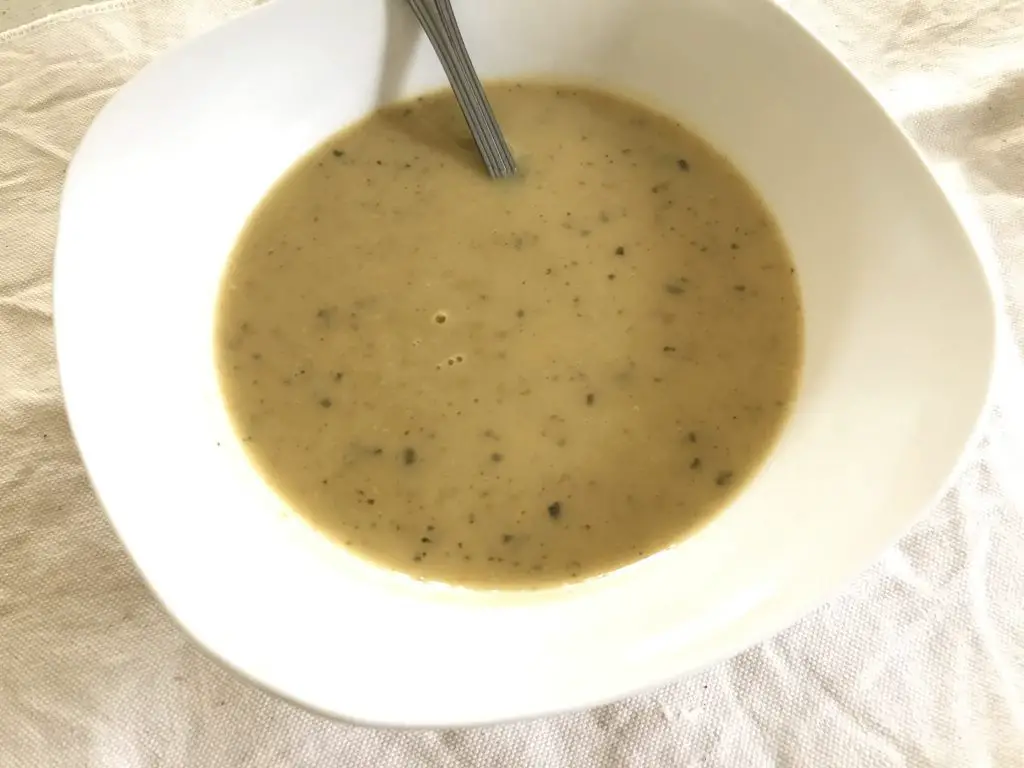 What makes this soup delicious?
The secret of this soup relies on the use of natural ingredients and simplicity.
Instead of using a bouillon cube or commercial broth, we use a chicken's neck or backbone. They add the needed flavor without the harmful preservatives or extra sodium.
Also, the process of making the soup is straightforward. Everything goes into one pot at the same time. During the 30 minutes of cooking, all the ingredients release their flavors.
The secret power of cinnamon
Growing up, cinnamon has been a symbol of celebration. It was present in all holiday dishes and cookies. Coming to America, I also noticed the use of cinnamon during the holiday season.
This observation intrigued me and pushed me to look into it. After reading about it, I realized that it contains anti-depressant and anti-anxiety properties. So this explains why cinnamon is a sign of joy and happiness in many cultures.
Click here to read the article that explains the experimental studies done to show cinnamon's anti-anxiety properties.
The luxury of butter & cream
Don't they say "everything is better with butter"? Well, I would add the cream too. Using butter to saute the vegetables is much better than using oil. It adds richness and more flavor to the soup. Then, finish the soup with some heavy cream or crème fraîche to give it a silky texture.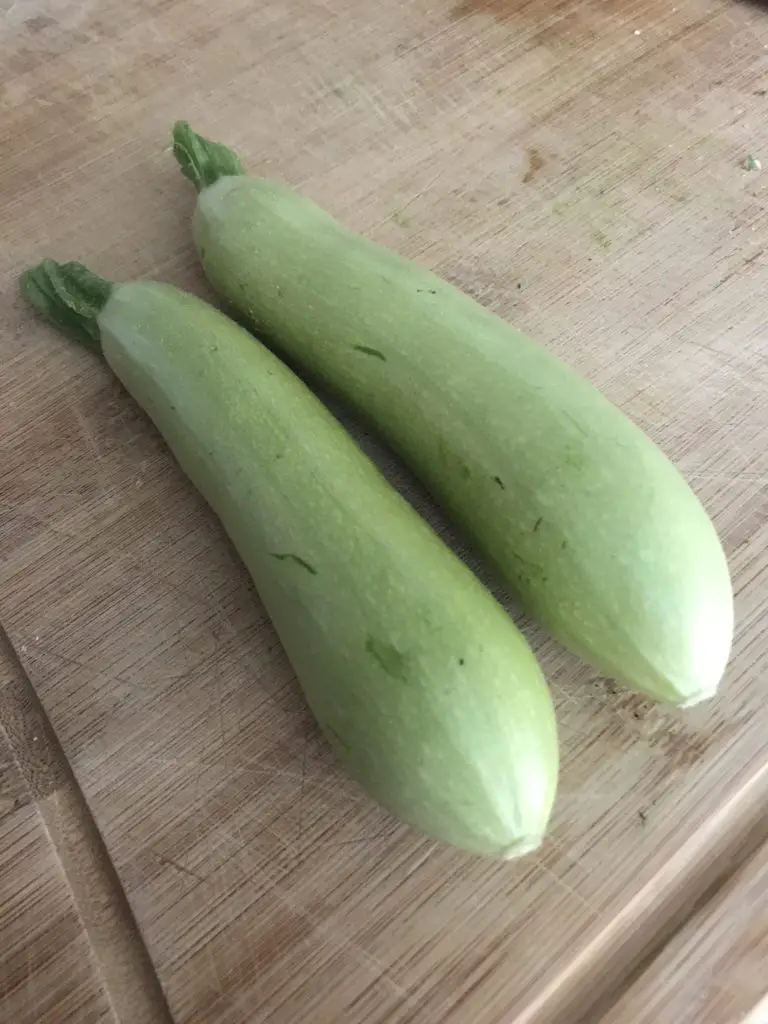 What about that basil?
Basil is commonly used to top pizzas or to make pesto. Sadly, that does not give it its deserved credit in the culinary world.
My mom used to dry it, crush it, then add it to her unique spice blend. I also remember my grandpa using to make basil tea for his mid-morning tea time.

Basil should be at the top of the summer herbs list. It is easy to grow from seed and loves the heat. Its flowers add a lot of interest to flower arrangements and are a good food source for pollinators.
There are many varieties other than the common Italian basil. Thai basil has a slightly peppery scent and makes a great summer refreshment. Boxwood basil has smaller leaves and a compact mounding growth habit. It is a great choice for containers. Lemon basil and cinnamon basil taste like the name they hold.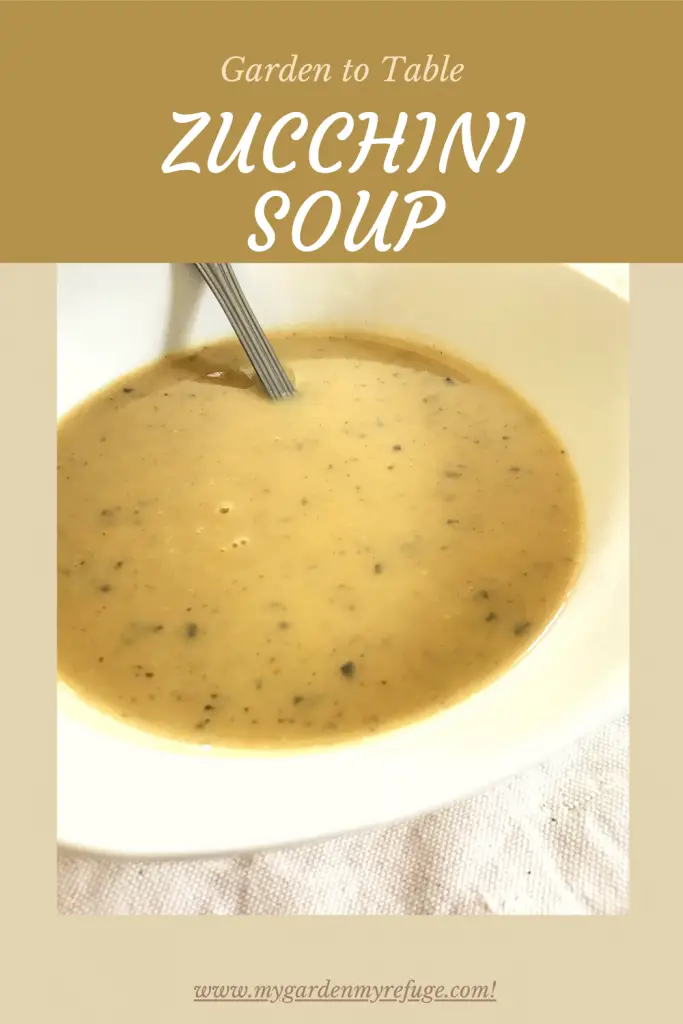 Zucchini Soup
A very light yet satisfying soup, for summer evening whrn you don't feel like having a big meal.
Ingredients
1

Onion, roughly chopped.

3

Garlic cloves, crashed.

1

lb

Zucchini, diced.

2

Carrots, dices.

2

Potatoes, dices.

1

chicken neck, wings, backbone.

2

tbsp

butter

2

tsp

salt

1/2

tsp

cinnamon

1/4

tsp

black pepper

1 1/2

pint

water

1

tbsp

basil leaves, crushed.

1

cup

heavy cream
Instructions
Peel and wash all the vegetables and dice them. The size does not matter.

Melt the butter in a stockpot then add in the vegetables all at once along with the chicken neck.

Season and add the basil.

Give a quick stir and saute for two minutes, before adding the water or chicken broth.

Bring to a boil then reduce heat to a simmer, and allow to cook for 30 minutes.

Use a hand mixer or a blender to blend the soup smooth.

Return the soup to the pot then add the cream. Give it a quick stir then serve.
Notes
If you don't have a chicken neck, use wings or backbone. If none, you can use a chicken bouillon.
You can use fresh basil instead of dried. 
If you freeze your zucchini harvest, this is a good recipe for it.
Do not bring the soup to a boil after adding the cream. It tends to break. 
Nutrition