Growing leafy greens in central Texas is not as difficult as some would imagine. Once you get the right information, you will be off to great success.
The most common leafy vegetables grown in a home garden are kale, spinach, oriental greens, and Swiss chard. They are readily available as transplants or seeds. They also offer a continuous harvest throughout the season, using the cut-and-come-again technique.
When to plant leafy greens?
Leafy greens are cool-season crops that prefer daytime temperatures lower than 75F (27C) and below 50F (10C) at night. Anything higher than 80F (27C) may cause the plants to bolt and turn bitter.
Planting time depends on the weather. In general, September marks the beginning of their planting season. Since they are fast-growing, February is the last chance to plant to ensure a harvest before the heat sets in.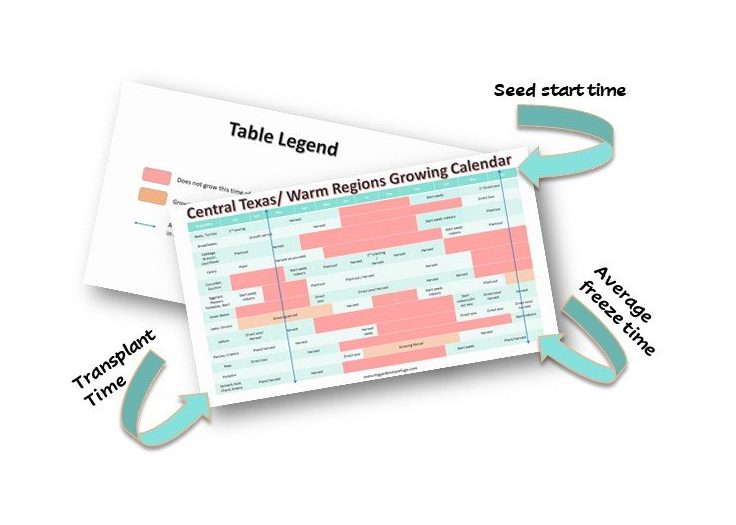 How to choose a suitable variety of leafy greens to grow?
Lingering heat is the main stress factor for cool-season crops in Texas. Therefore, the right varieties should be heat-tolerant or slow-bolting.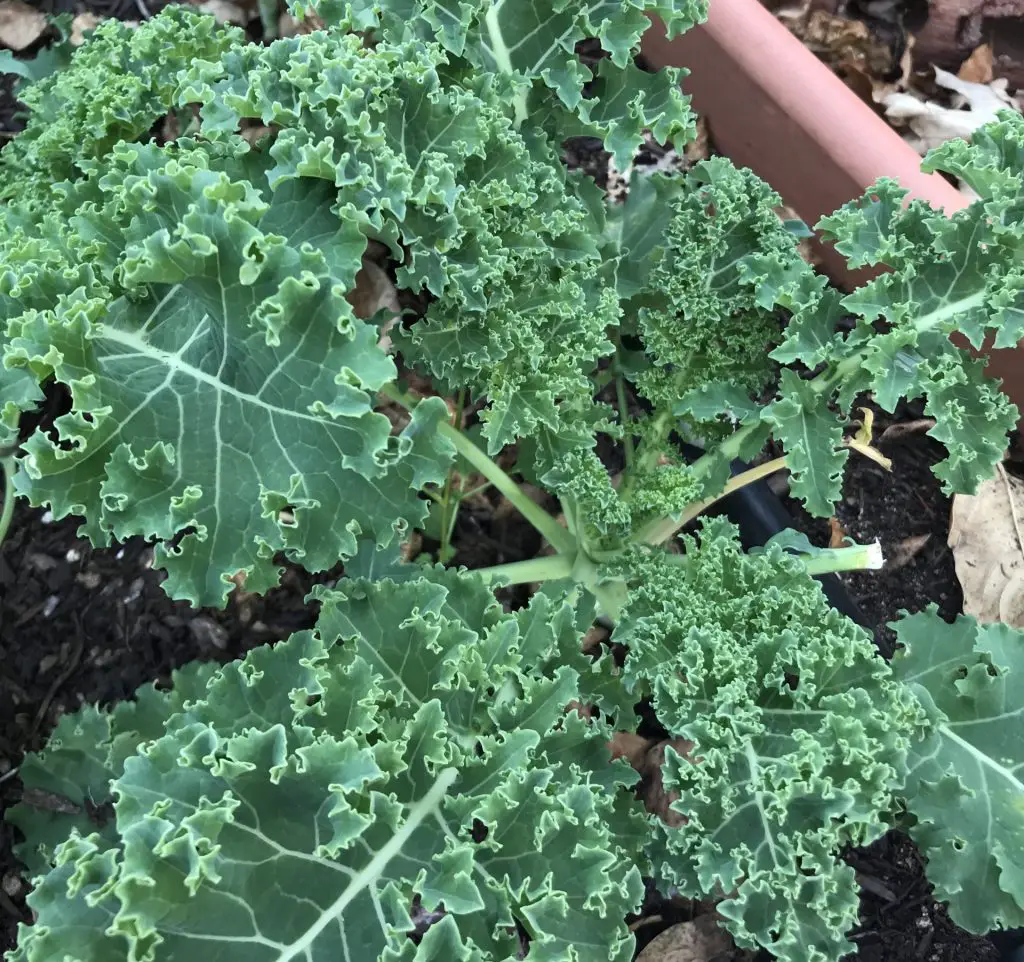 Greens that do well in central Texas
Dwarf curly Russian kale
Rainbow chard
Bloomsdale spinach
Oriental greens
Is it best to grow leafy greens from seed or transplant?
The decision to grow from seed or transplant depends on the quantity. If planting to feed a family, that means at least nine plants are in order. In that case, growing from seed is more economical. But if planting only a few, then buying transplants won't break the bank.
Also, starting from seed opens up the door to try unique varieties that are not available in the market.
When to start seeds?
Start leafy greens in late August or early September. For spring harvest, start them as late as February.
How to start Leafy Greens seeds?
Use seed-starting containers or any containers with drainage holes.
Fill the containers with a pre-moistened seed starting mix.
Gently press down the soil in the container to remove all air pockets.
Using a pencil tip, insert two to three holes twice as big as the seed.
Place one seed in each hole, then cover with soil.
Don't forget to label the tray.
Water well.
Place under grow lights or on a bright window sill.
Keep the soil moist but not soggy to prevent damping off.
Here is a detailed post on Seed starting basics.
Should I direct-sow the seeds or start them indoors?
For kale, swiss chard, and oriental greens starting seeds indoors is more appropriate. They are easy to handle and quick to germinate. The seedlings are easy to maintain, and spacing is easier at transplanting time.
As for spinach, starting seeds is possible, but direct sowing is more rewarding. The reason is that spinach roots are sensitive to excessive handling. Transplanting stresses the plants and triggers bolting and bitterness.
The right soil for growing leafy greens
Leafy greens do well in most soil conditions as long as they drain well. Adding compost improves soil texture and composition, providing the right growing environment for the plants.
Sun exposure
Leafy greens do well in a wide range of sunlight. They need at least four hours of direct light. Planting them in a shadier spot promotes fungal diseases.
Watering
Since leafy greens are cool-season crops, watering is not an issue unless a drought is in place. The key is to keep the soil moist but not soggy. Dry soil cripples the growth, and wet soil causes root rot. If the soil is well prepared, weekly deep watering should be enough. But in case of a prolonged drought, increasing the frequency is recommended.
Spacing
According to the square foot spacing chart, one square foot can fit two kale or Swiss chard plants. But spinach is much smaller, so nine plants can fit in the same space.
Fertilizing
If the soil is well-amended with compost, leafy greens will have enough nitrogen to feed off of. In case of slow growth or less vibrant color, supplement with a nitrogen-rich fertilizer.
Adding well-rotted compost, grass clipping, or coffee grounds to the soil increases nutrients. Slow-release fertilizers are also a good solution.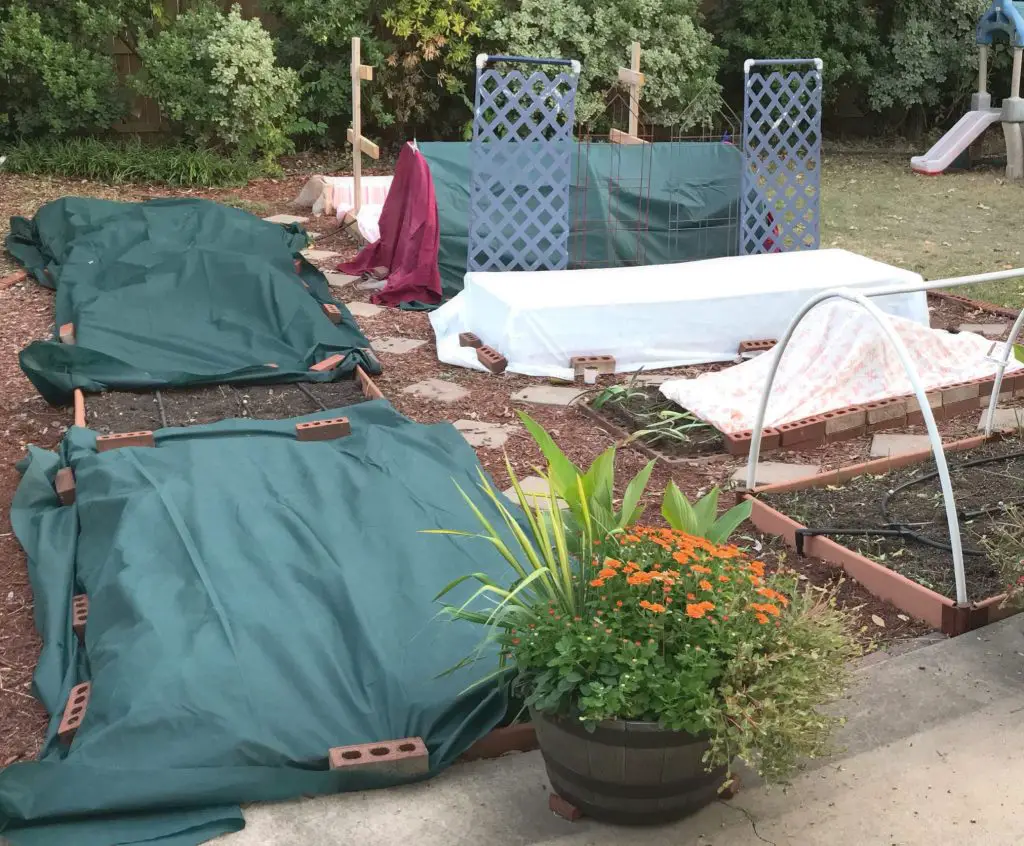 Winter hardiness
Leafy greens handle a light frost very well, and they tend to taste even better after exposure.
A prolonged hard freeze can cause some leaf burn. Using a row cover or fleece can protect the plants.
During the 2020 snowstorm, temperatures dipped to 0F (-17C), and the snow lasted for more than a week. Among the first plants to make a quick recovery was kale.
Growing leafy greens in containers
Container gardening is a great option for people with limited space. Make sure to provide the following to make it successful.
Use the right size for each plant. A five-gallon container can fit two kale plants.
Make sure the container has drainage holes for excess water to escape.
Fill the container with good-quality soil labeled for containers.
Water regularly and never allow it to stay dry for too long.
Use organic fertilizer more often to ensure adequate feeding.
Harvest
Leafy greens grow fast, and harvesting can take place as soon as the leaves reach the desired size. There is no need to harvest the whole plant, though. Pick older leaves from the bottom of the stalk, making your way up. Leave at least four young leaves for the plant to replenish. This technique is called Cut-And-Come-Again.
Pest
In the cool season, there are a few pest problems in the garden: cabbage loopers, slugs/snails, and aphids.
How to deal with cabbage loopers?
Cabbage loopers are the caterpillars of the white moth. They feed on the brassica leaves.
Use BT caterpillar killer to get rid of the loopers as soon as you notice some holes in the leaves. It comes in a powder or a liquid form. Read directions before applying.
Use a mesh barrier to prevent the white moth from laying its eggs on the leaves. It also prevents rodents from eating and digging up the plants.
How to deal with slugs and snails?
Sluggo. is a pelleted form of BT. Sprinkle some in the ground around the plants for the pests to ingest.
Make a sweet drink trap. Insert a tuna can or a shallow container in the ground at the soil level. Then, fill it up with a soda and leave it overnight. The sweetness attracts the slugs to the drink, which will drown trying to get to it.
How to deal with aphids on leafy greens?
Aphids start showing up in early spring. They congregate on the new growth to feed on the leaf sap. To keep them under control, wash them off with a strong jet of water. It will dislodge them and disturb their reproduction cycle.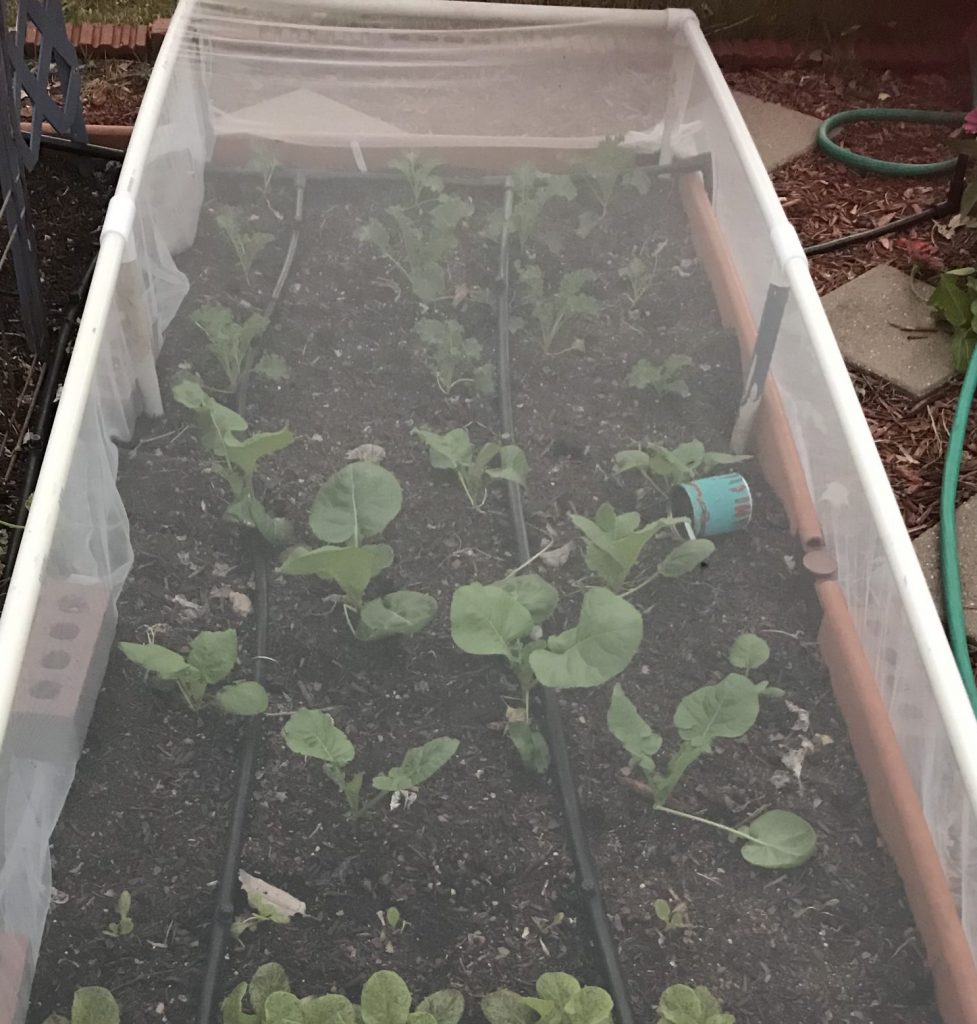 ---
Greens in the Kitchen
Here are some suggestions on how to use your greens in the kitchen:
Stuffed greens fingers
Kale salad
---