When we talk about winter greens, spinach and kale come to mind. However, there is an array of wintergreens we can grow in our gardens and bring fresh to our tables.
We are used to knowing that the white curd is the only edible part of the cauliflower. The truth is that the whole plant is edible except for the roots. My mom used to give us the stem and the core to crunch on as kids.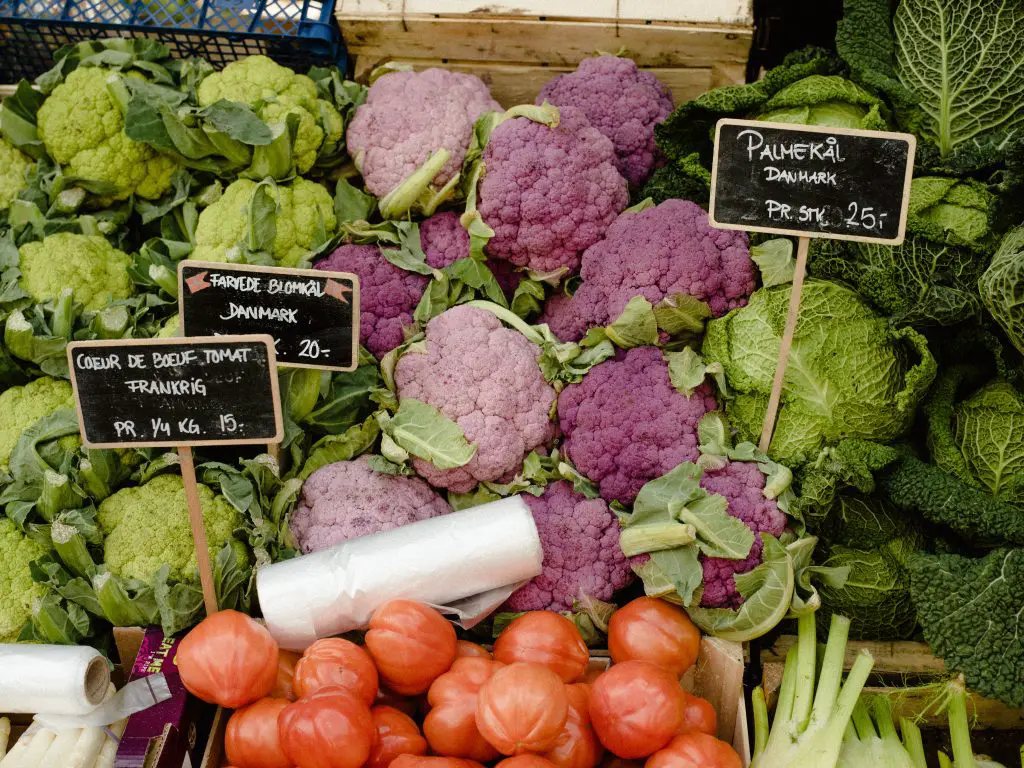 Varieties of cauliflower
Cauliflower is very popular in Europe and India. Most people know it to be a white head, or curd, surrounded by green leaves. Lately, with the rise of homegrown vegetables and local farmers' markets, we have realized that cauliflower can come in different shapes and colors.
Romanesco
This variety is a cross between broccoli and cauliflower. It has a light lime green color with an attractive geometrical shape.
Purple cauliflower
Originating in Sicily, this cauliflower has a vibrant purple color.
Cheddar cauliflower
This one gets its name from its orange color, similar to cheddar cheese.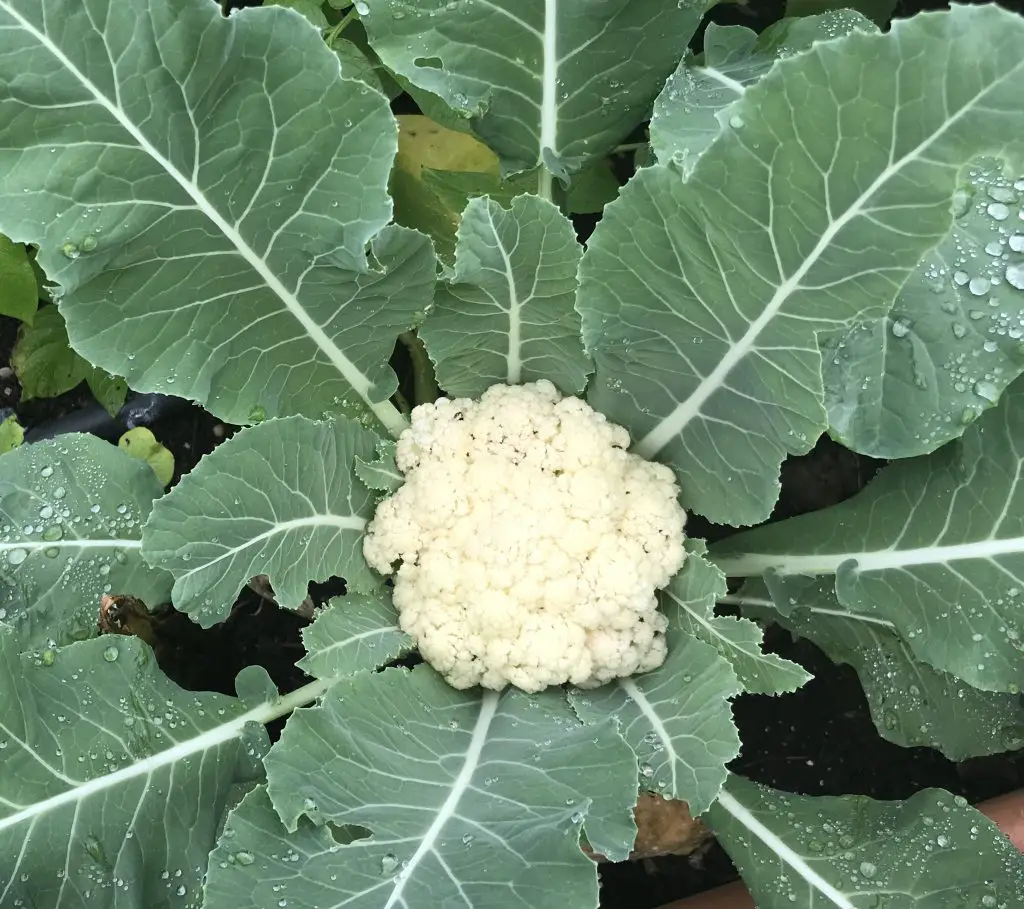 Cauliflower leaves are edible.
Cauliflower leaves are just as tasty as the head. It is heart-breaking to walk by a market or a field and see cauliflower and broccoli leaves piled up for composting. They make an excellent substitute for spinach, kale, and collards, especially since they have no bitterness.
If you want some crunch to your dishes, you may consider using the stalks. They are juicy and crunchy with a pleasant flavor.
Cauliflower is low in calories but very high in vitamins and minerals, making it an important winter food. It is high in vitamin C, K, and B6. And also a good source of folates, manganese, and magnesium. Its high fiber content is very beneficial to the digestive system.
Cauliflower is another superfood that contributes to the overall health of the different body systems.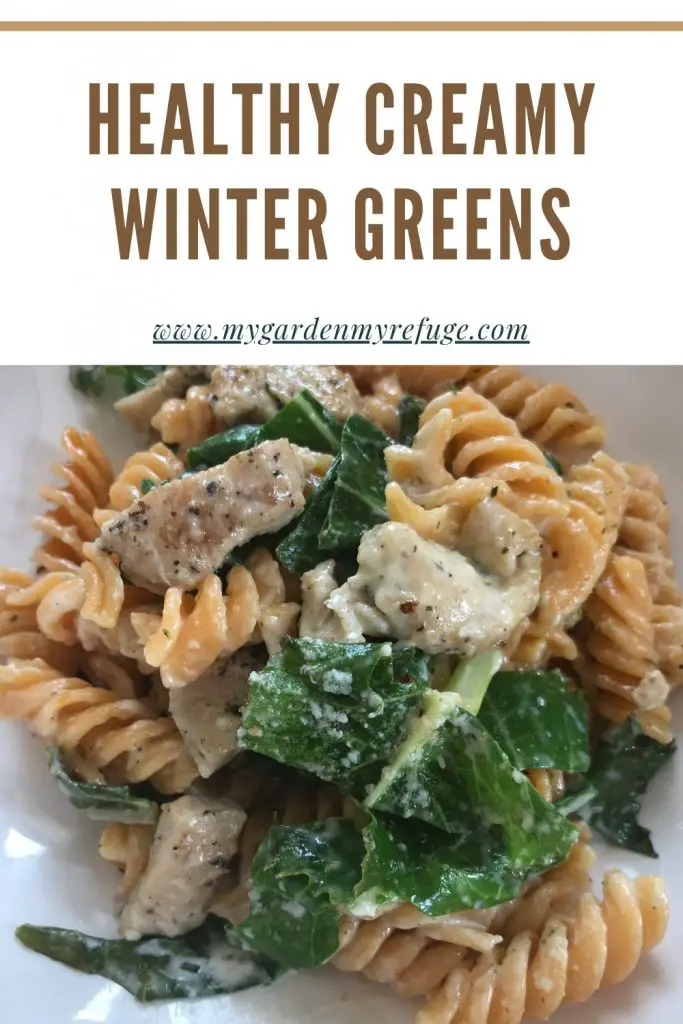 Creamy cauliflower leaves
In this recipe, quickly sauté diced chicken breast in olive oil, then add the chopped cauliflower leaves and give them a quick stir before seasoning with salt and pepper. For added flavor, sprinkle chopped rosemary leaves and finish it with a cup of heavy cream.
This simple dish is my kids' favorite, especially with pasta.
Creamy cauliflower leaves
This recipe is quick and easy to make on busy weeknights. It is a good way to use green, including cauliflower leaves.
Ingredients
2

tbsp

olive oil/ or cooking oil

2

lbs

chicken breast cut into bite-size

1

bunch of greens

2

tbsp

rosemary

1 1/2

cup

heavy cream

1

tsp

salt

1/4

tsp

pepper

1

cup

grated parmesan
Instructions
Preheat the oil in a skillet, then add the chicken. Saute for two minutes to brown all sides.

Add in the chopped leaves and mix to coat. Saute for a minute.

Season with salt, pepper, and chopped rosemary.

Finish by stirring in the heavy cream. Heat through for a minute, then turn off the heat.

Finish it up with a spornkle of parmesan cheese.

Serve with pasta or rice.
Nutrition