When I came across this Turkish Summer Vegetable casserole, I looked delicious. I gave it a try with my homegrown peppers, and it turned out scrumptious.
This year peppers were the star in the garden. The harvest was abundant, and the size was very satisfying. The varieties I grew this year are Ajvarski, Saber, and Chocolate peppers. They are all sweet with wonderful fresh flavors.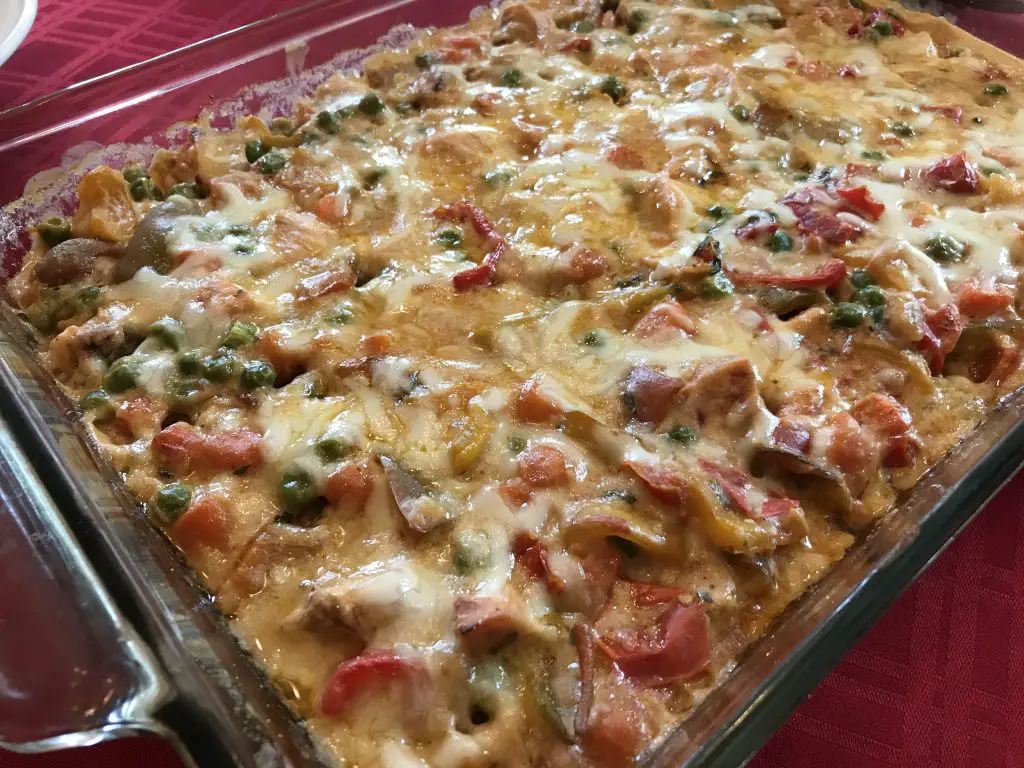 Prepare the Vegetables
In the summertime, peppers, tomatoes, zucchini, and eggplants are the main season crops. Dice them up then give them a quick sautee in a little oil. Once they turn color, add some aromatic herbs such as basil, thyme, or oregano for extra flavor.
As for the spices, take your pick. Keeping it simple, however, gives a better chance for the vegetables to stand out. A dash of black pepper and paprika should be enough. For those who enjoy stronger flavors, adding cumin or curry powder may be a good choice.
The White sauce
When I was younger and child-free, I loved to spend time in the kitchen and experiment. Perfecting the classic bechamel sauce was one of the culinary experiences that made me feel like a chef. Don't ask why it just did.
Now, at mid-age and with four kids under my care, I try to find a short cut to every beloved recipe. When it comes to the bechamel, instead of going through the usual steps, which seem to take forever, I mix everything cold before putting on the stove to thicken. However, I do replace the flour with corn starch.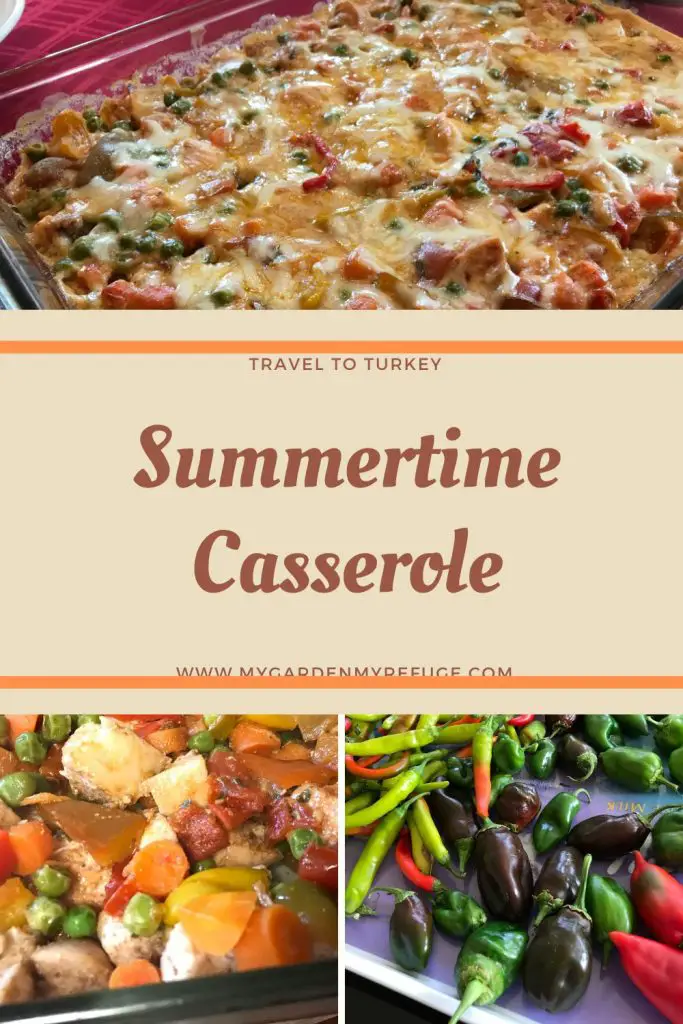 The Protein
This recipe calls for chicken breast, but you can venture out and use ground beef or even fish. For my vegetarian friends, feel free to use tofu, paneer, or even nothing. The dish will turn out equally delicious.
Mix it up
What I love about this vegetable casserole most is its versatility. You can easily make it in the wintertime using seasonal vegetables, such as cauliflower, broccoli, and turnips. You also can eat it by itself with a piece of sourdough bread, or add a side of grains along with it. Some of our favorite side dishes are burghul wheat or basmati rice.
Let's get to our recipe, shall we?
Turkish Vegetable Casserole
Great recipe to make good use of those vegetables that layin around in your fridge.
Ingredients
The vegetables
2

tbsp

cooking oil

1

lb

chicken breast, cut into bite-size

1

onion, chopped

1

lb

pepper, diced

1

cup

tomatoes, medium diced

1

cup

peas

1

cup

carrots, diced

1

tsp

paprika

1/4

tsp

black pepper

1

tsp

salt

1

tsp

dried oregano
White sauce
2

cups

milk, cold

2

tbsp

corn starch

2

tbsp

butter

1/4

tsp

salt
Instructions
Cook the veggies
Pre-heat a sautee pan, then add one tablespoon of the oil and the chicken. Sautee it to take color then remove from the pan to a plate and set aside.

In the same, add the remaining tablespoon of oil. Then add the onion and saute till translucent. Then add the vegetable one at a time. Stir with every addition.

Once the veggies begin releasing their aromas, put back the chicken. Season with herbs and spices.
Make the sauce
In a saucepan, put all the milk and cornstarch whisk well to dissolve the starch. Then put on medium flame fire, keep whisking till thickened.

Now add the butter and whisk it to melt and incorporate.
Assemble
In an oven-safe casserole pan, put the veggie and chicken, then top with the white sauce.

Bake at 350 till golden for about 20 minutes.
Notes
Use ground beef instead of chicken.
Make it vegetarian by using tofu or paneer.  
Can use it for winter vegetables as well, such as broccoli and cauliflower. 
Nutrition