This tomato and eggs tajine is one of the quickest summer dishes to make. It is a great brunch or lunch meal. It can also become a finger-licking dinner with the addition of meatballs.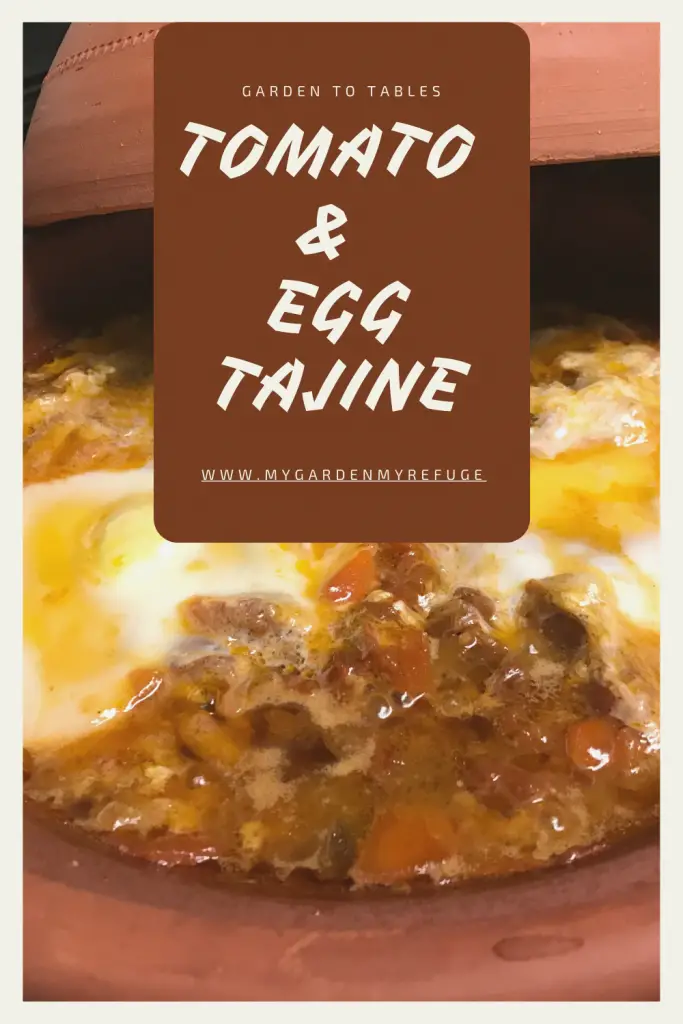 Vine ripe tomatoes
For an urban homesteader, this dish could be the most satisfying summer meal. Everything they need is right there in the back garden. The tomatoes are waiting on the vine for picking, and the eggs are ready for collection in the chicken coop.
Tomato nutritional value
It is commonly known that tomatoes are high in vitamin C and Lycopene antioxidant. According to healthline.com tomatoes are one of the cancer-fighting foods. Eaten row or cooked tomatoes are beneficial to the human body.
Having a 95% water content it is the perfect hydrating summer food. The remaining 5% is carbs and fiber. Check out this link to read more about tomatoes' nutritional content.
Being part of the nightshade family tomatoes could increase inflammatory symptoms. However, most studies have not confirmed that. An elimination diet can help people identify the food that worsens their symptoms.
Clay for cooking
Clay has been used to make kitchenware since the early times of humanity. It is heart-warming to see the craftsmanship still alive in modern days.
Many Mediterranean and Asian countries still use clay pots for everyday cooking. The Morrocan dome or cone-shaped pot is the most famous around the world.
Amazingly, clay pots do add a unique flavor. They also are humbling with their natural simplicity. The dish takes a little longer to be ready, but that's the whole point of using clay. It has a calming effect on our hectic life, or at least that's how I see it.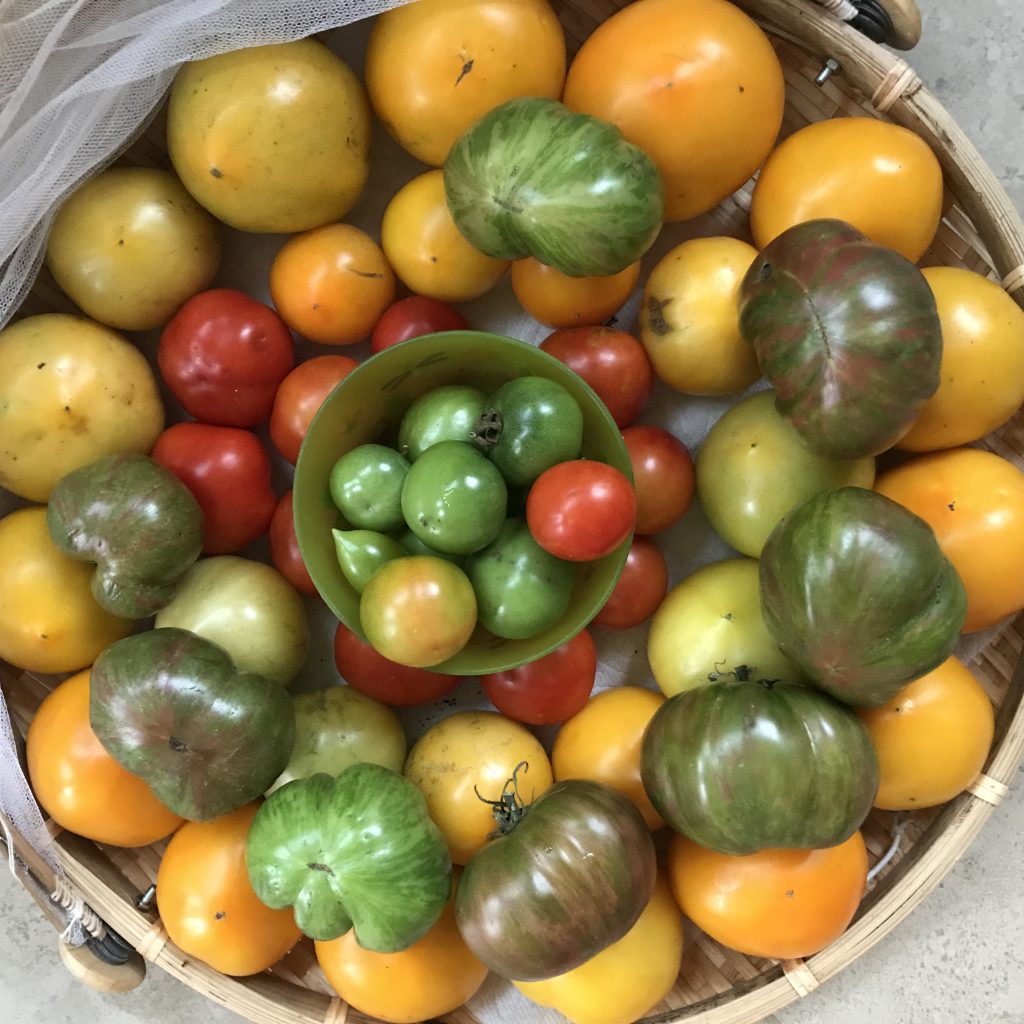 It's all about the slow simmer
Cooking tomatoes in a clay pot allows its sugars to break down slowly to a caramel flavor.
If using a regular skillet, turn down the heat to a low simmer. Allow it to reduce and thicken before adding the eggs.
Tomato and Eggs Tajine
This is a quick dish that can be made for breakfast, lunch. Adding meatbal to it could turn it into a delicious dinner to savor with a piece of crusty bread.
Ingredients
2

lb

tomatoes, diced

3

tbsp

olive oil

2

garlic cloves, minced

6

eggs

parsley, for garnish

1 1/2

tsp

salt

1/4

tsp

black pepper
Instructions
Preheat the oil in a shallow skillet, then add the tomatoes and garlic. Fi using a clay pot, put the oil, toamtoes, and garlic all at once, then turn on the fire.

Reduce the heat to medium and cover the skillet. Let the tomatoes simmer and soften slowly.

Once the tomatoes are soft, crack in the eggs. You may break the yolk if you want. Cover and continue simmering for a minute.

Sprinkle with some chopped parsley and enjoy.
Notes
If using a clay tajine or pot, do not preheat it empty. Put the oil, tomatoes, and garlic all at once before turning on the fire. This will prevent it from cracking. 
Do not let olive oil reach a smoking point when preheating. 
Nutrition