Balsam flower is also known as Touch-me-not ( you will know the reason later). This beautiful flower comes in different vibrant colors that attract many beneficial insects, including the hummingbird moth. Coming from South East Asia, this flower is one of the heat-tolerant flowers.
How to grow balsam flower?
The Balsam flower is a heat-loving plant. In central Texas, direct sow the seeds as soon as all danger of frost is passed. Make sure to amend the soil with compost for good drainage. Since balsam seeds are fast to germinate, it is not necessary to start them indoors. Also, Balsam is delicate that does not tolerate transplanting. Space the plants a foot apart for better air circulation.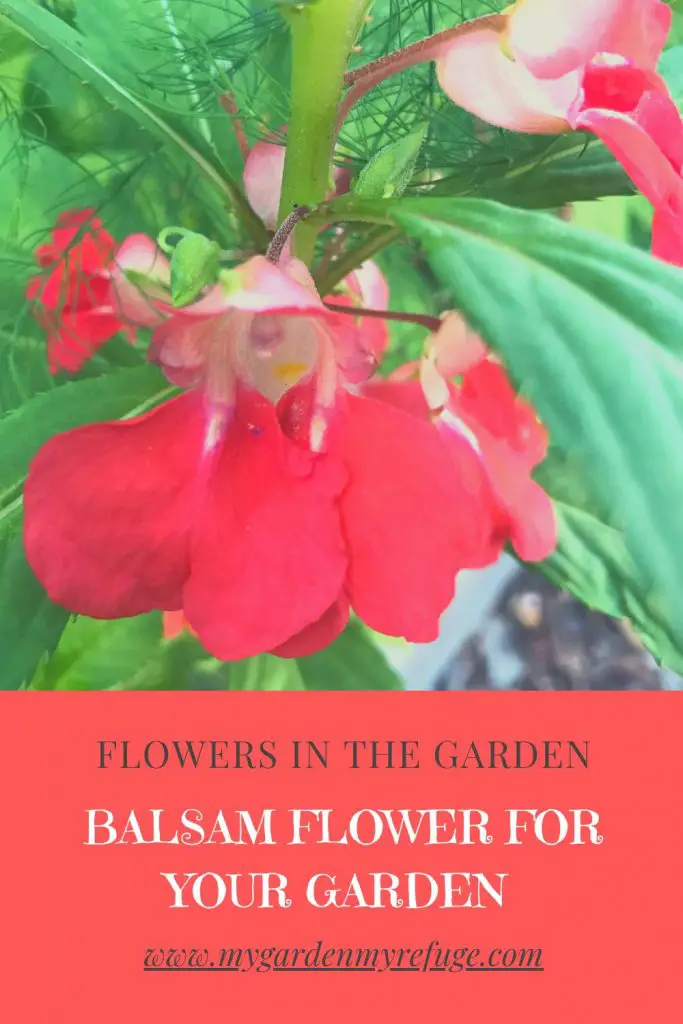 How to care for balsam flower?
This flower is very easy to grow and does not require a lot of care. Give it occasional watering, and it will do just fine. It loves the heat and blooms prolifically in the peak of summer. It grows well in both sun and part sun locations.
Do I need to fertilize balsam flowers?
If you prepare the planting site well with compost and organic amendment, you balsam plant will not ask for more.
Can I Grow balsam in containers?
You absolutely can grow balsam plants in containers. Make sure it is at least 1/2 gallon big and drains well. Also, water regularly as container soil dries faster than inground soil.
Is Balsam a perennial plant?
The Balsam plant is a herbaceous annual. It thrives in the hot season and dies with the first frost. However, it readily reseeds itself, which may make it invasive. Read more about the pros and cons of growing balsam flower here.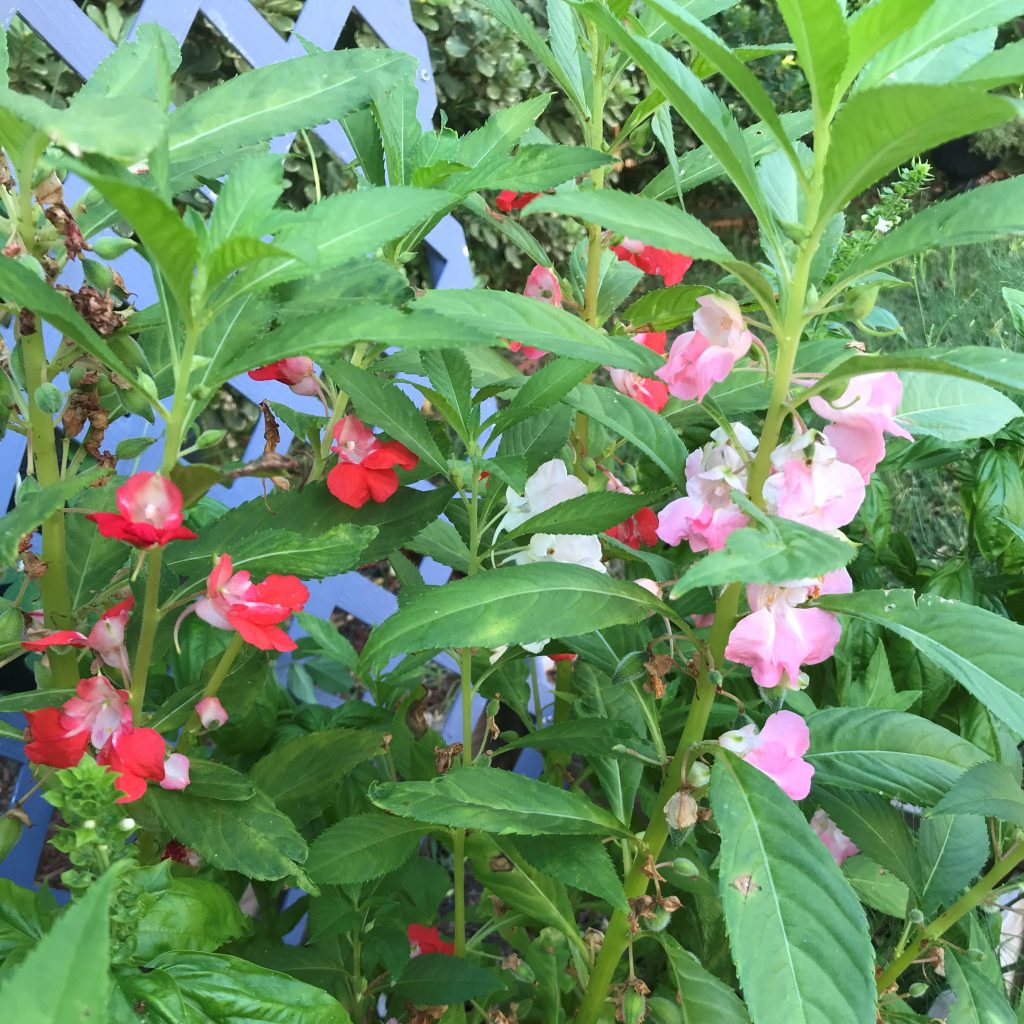 Does balsam flower smell good?
Balsam flower does not emit a noticeable scent. When you squash the plant, you may smell a woody or vanilla-like scent. But this plant is mostly grown for its showy blooms.
How big does balsam flower grow?
The Balsam plant does not grow really big. It reaches about 30 inches in height and 8 inches in width. Its stem is hollow, for which some people use it as a straw. The leaves are light green with an oblong shape. The flower ascends along the stem.
How to propagate balsam plant?
The first time you grow a balsam plant, direct sow seeds in the soil. Once you have them in your garden, they will reseed themselves easily. Giving seeds is the best way to share balsam with other gardeners.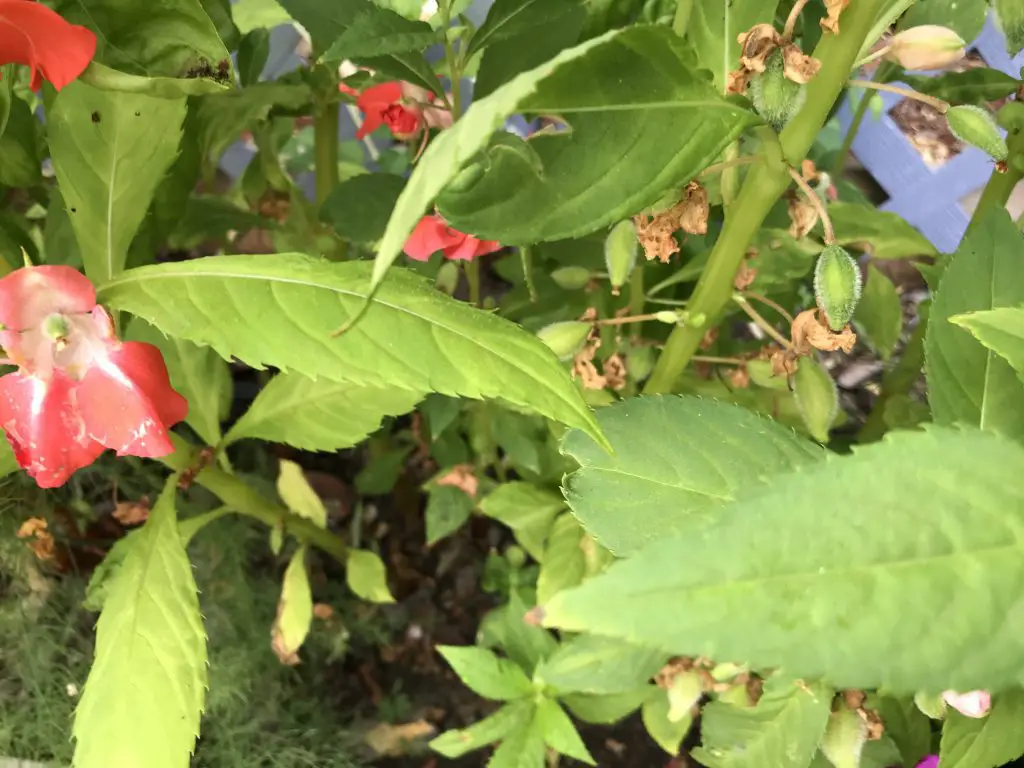 How to collect balsam seeds?
Balsam flower turns into a fuzzy pod once spent. These pods are very touchy, thus the name Touch-Me-Not. Exercise extreme finesse when collecting them to prevent them from exploding and spreading the seeds all over.
Is balsam flower edible?
The flower is edible and is used in cake and cookie decorations like pansies. However, the balsam plant is also used in traditional medicine to heal skin inflammations and burns.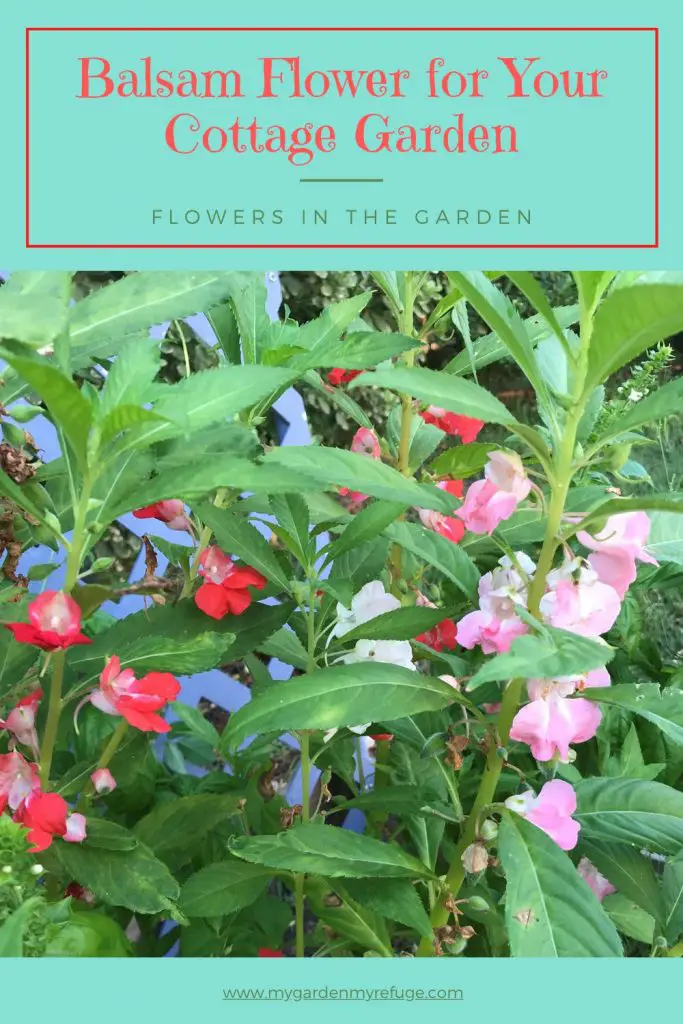 Can I use balsam as a cut flower?
For it has a short stem, balsam cannot be treated as a traditional cut flower. Instead, you can pick the camellia-like blooms and float them in a glass bowl of water for an accent piece.
Balsam is great for cottage gardens
If you love the wild look of cottage gardens, balsam flower would be a great choice. It is a prolific bloomer and spreads easily to fill up space. It comes in different colors like pink, purple, red, white, and bicolor.