In the south, winter gardens can be just as colorful as in spring and summer. Many flowering plants withstand light frost and sometimes even a freeze. The following list is a curation of the most available plants that any can use to add color to their winter garden.
1- Pansies: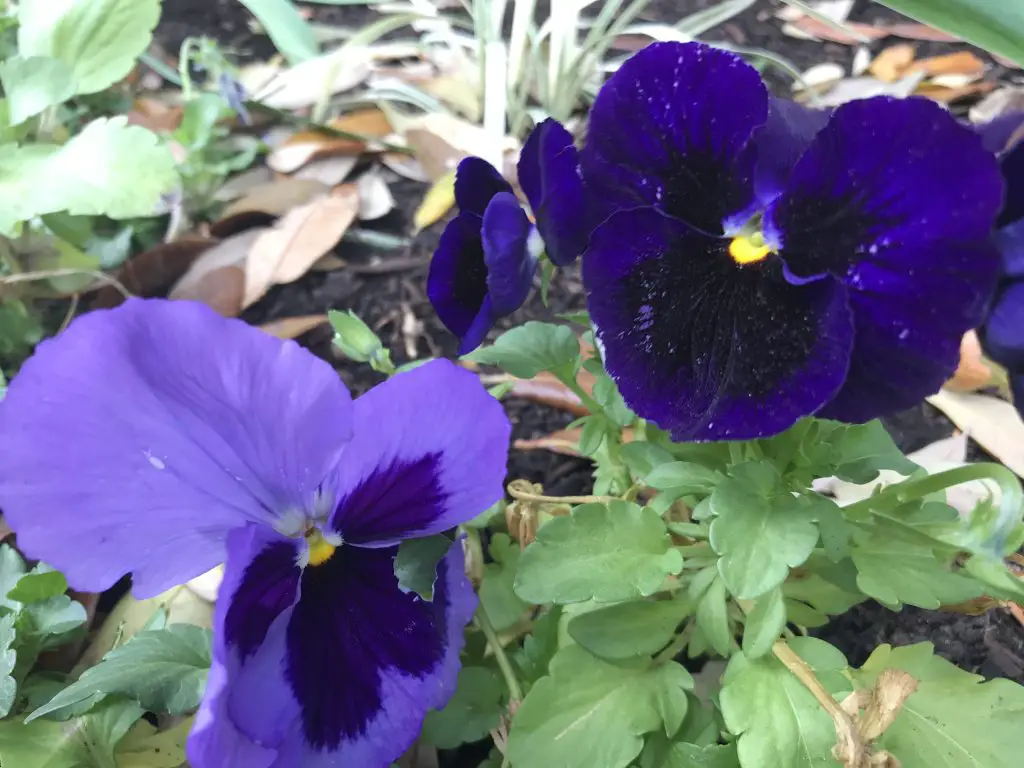 Despite their delicate look, pansies are among the most resilient winter flowers. They take the frost and can even survive temperatures as low as 15 if well-protected.
Pansies are low-growing plants that bloom all winter. The flower has three wide and thin petals that come in a range of different colors. The way the colors combine and how they gradient is breathtaking.
Plant in early fall to give the root system enough time to establish before winter. Since the plant does not get large, planting them in groups provides a better visual.
These little plants come in yellow, blue, light purple, deep purple, and burgundy.
2- Calendula: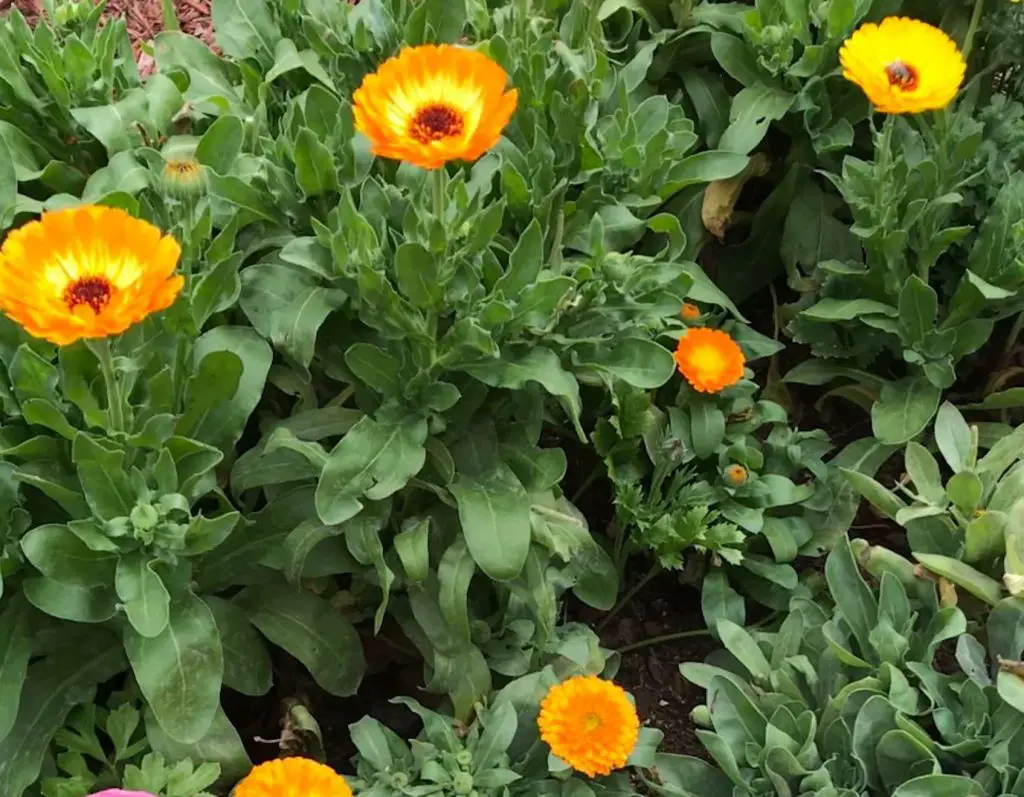 Calendula brings spring flair to the winter garden. Its daisy-like flowers with double-layered petals are very attractive. They come in different shades of yellow and orange. Calendula is a prolific bloomer winter through summer. Regular deadheading ensures a long-lasting blooming period.
If well taken care of, calendula can make it all year. In some cases, it may even become a perennial.
3- Chrysanthemum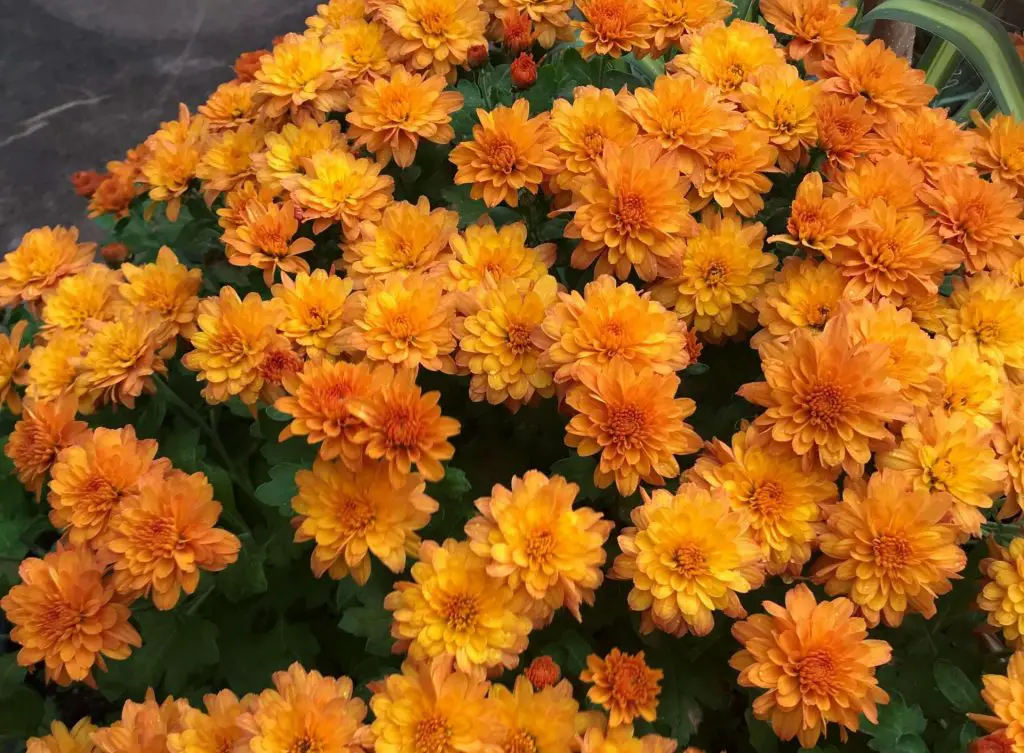 Chrysanthemum or mum is the plant that declares the arrival of Fall. Its weeks-long explosive blooming characteristic is uncomparable. It comes in a wide range of colors: deep red, bright yellow, bronze orange, pink, and purple. There is sure a color for every taste.

Mums don't like the heat of summer. A little shade and regular water will keep them alive throughout the year. Ther will repeat bloom in late spring.
4- Snapdragons
Snapdragons are cool-season flowers. They come in different colors like deep red, buttery yellow, salmon, pink, and orange.

There are two varieties of snapdragons:
Tall snapdragons: They grow as tall as 36" with beautiful blooming spikes. They are great as cut flowers, making beautiful arrangements.
Dwarf snapdragons: They grow up to 8" tall and 24" wide. Their mounding growth habit makes them great as border plants.
5- Persian Buttercup or Ranunculus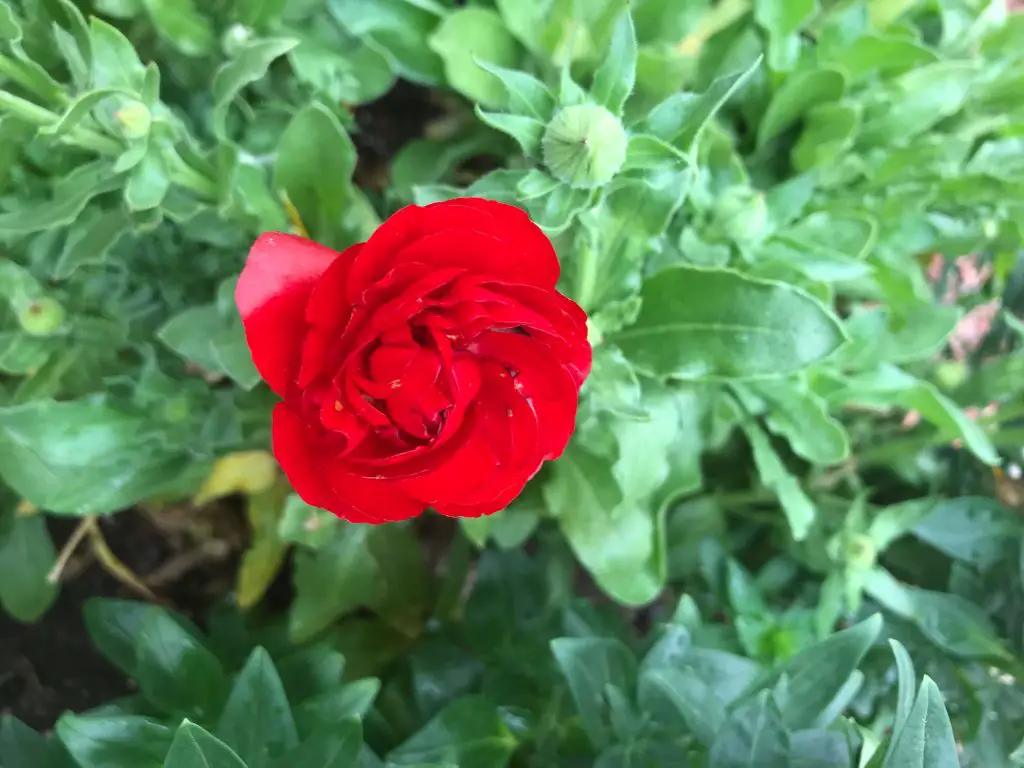 Like snapdragons, ranunculus is an early spring bloomer. The flower itself is very similar to a rose with its layered petals. It comes in an array of colors such as white, yellow, red, and deep purple.
Ranunculus can't take the summer heat. Thus, it is treated as an annual in central Texas.
6- Sweet peas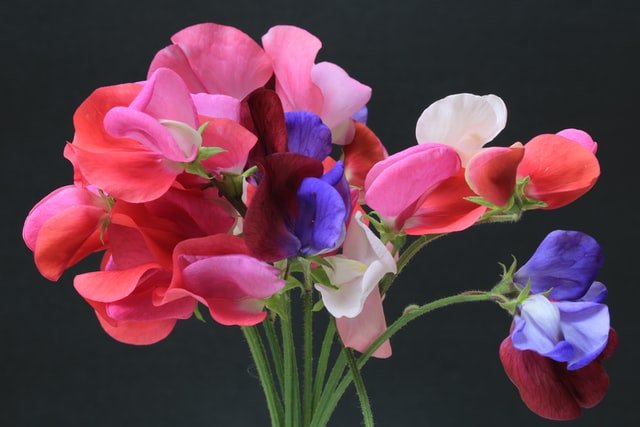 The sweet pea flower itself is similar to the edible pea. The difference is that it is held on a long stem. This feature makes them great cut-flowers. Besides the stunning colors, they emit a beautiful candy-like scent.
7- Sweet Alyssum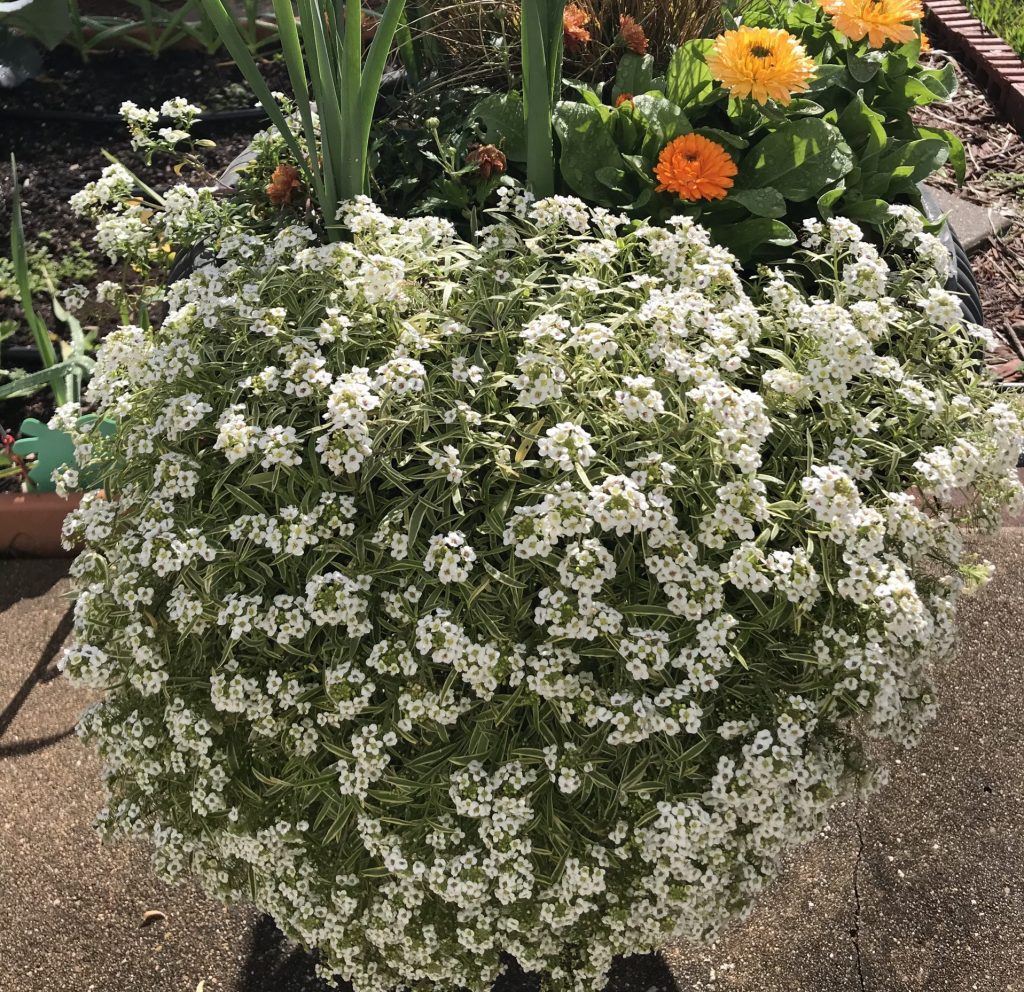 This gorgeous white carpet of flowers adds brightness to the garden. Sweet Allysum or Lobularia is great in containers or as a ground cover.
Its sweet scent attracts the few insects that still hover around in the cold days of winter.
Although it is considered an annual, it can live for the whole year in central Texas with a little grooming. Trim the spent flowers and foliage at the end of each season to give another chance to bloom again.