Hello, and welcome to My Garden My Refuge. I am a proud mother of four, two girls and two boys. I consider myself an accidental gardener, as eight years ago, I would not have imagined myself finding peace in my garden and growing most of my family's food.
My gardening interest sparked after I saved a loquat tree from getting chopped down by my landlord. Despite the fact it was a sick-looking tree, it had a sentimental value in my heart. It reminded me of my parents' house.
Growing up, my parents planted a loquat tree in the courtyard as soon as we moved to the new house. I was five at the time, and I watched my dad and grand-dad care for it through the years. Thirty-four years forward, the tree is still in the same spot. My brothers managed to rebuild the house without harming it.
The Beginning of an Adventure
Gardening then started as a hobby up until the bad news of cancer started hitting our family from every side. We were in disbelief, we are healthy eaters, and our meals are all home-cooked.
Questions started popping in my head, and the quest to find answers put me at full speed. I was horrified by the reality of our food industry and agriculture. Harmful chemicals have become part of our daily life without us noticing.
Since then, I took on the challenge of growing as many vegetables as possible, and reducing our use of chemical products drastically.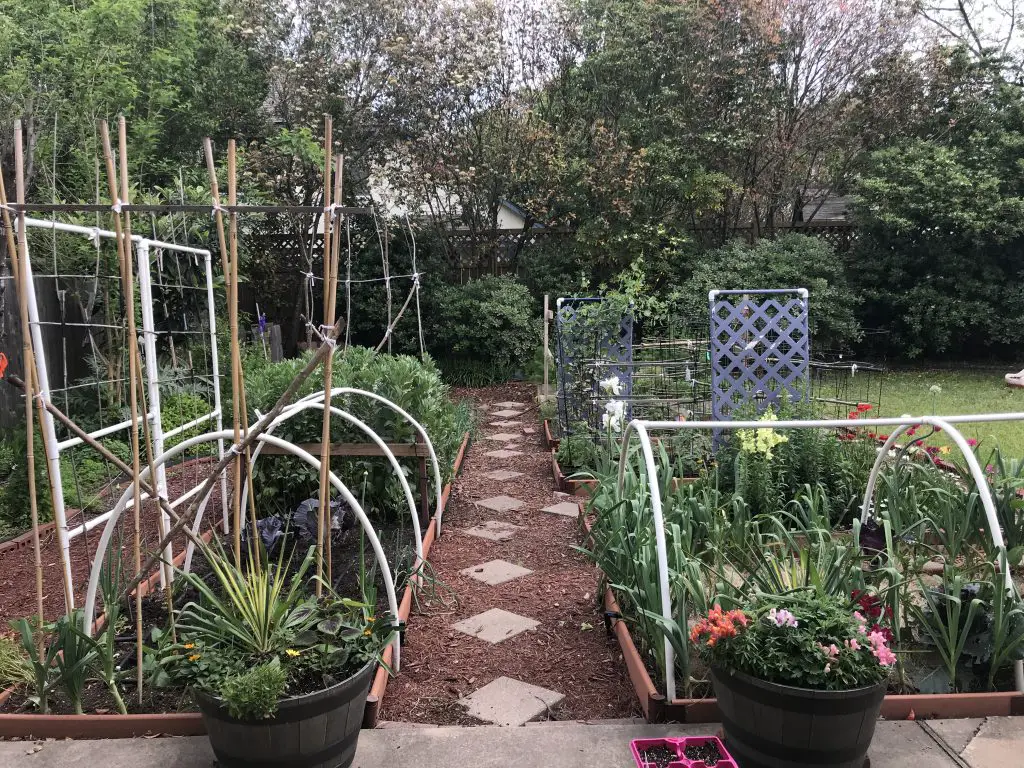 One Step Closer
Five years into my challenge, I am confident to say that I am producing 3/4 of our vegetable needs in my small 224 sqft garden.
At this point, I grow what we eat for the season. I am not interested in long term storage unless there is a surplus. Then I added flowers to bring more color and to provide food for other livings as well.
A Place For Healing and Contemplating
The garden is my backyard market, as my friends like to call it. It is my refuge and healing place too, when I find myself in helpless situations. Sitting in the garden, surrounded by nature, brings a person closer to the Almighty. It brings peace and serenity to the soul.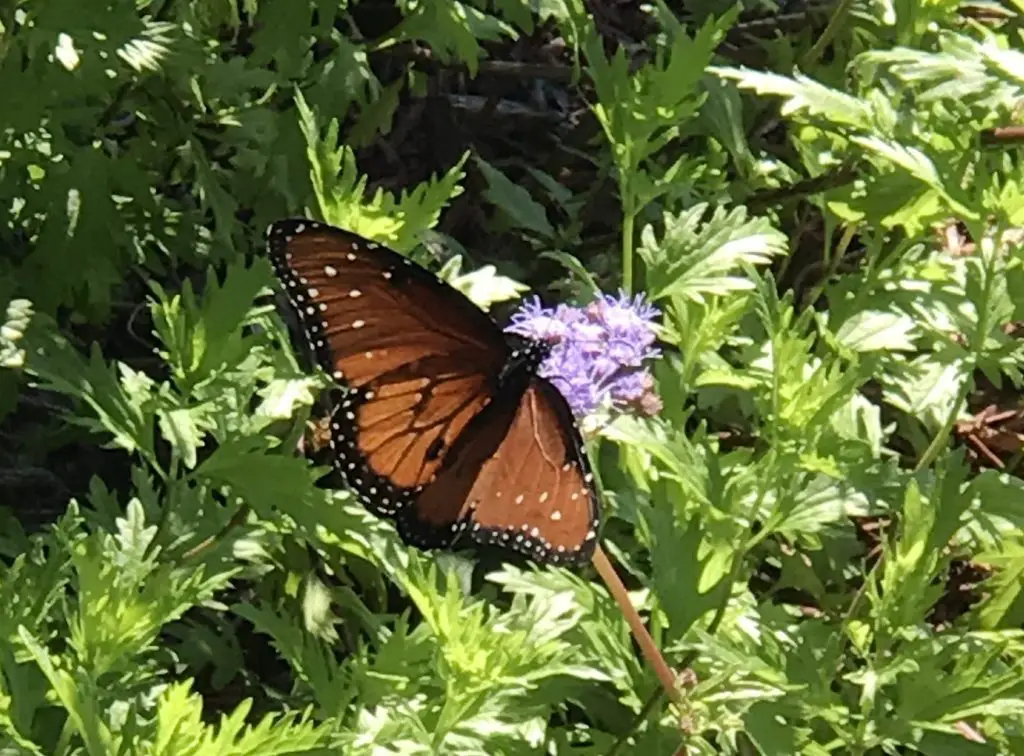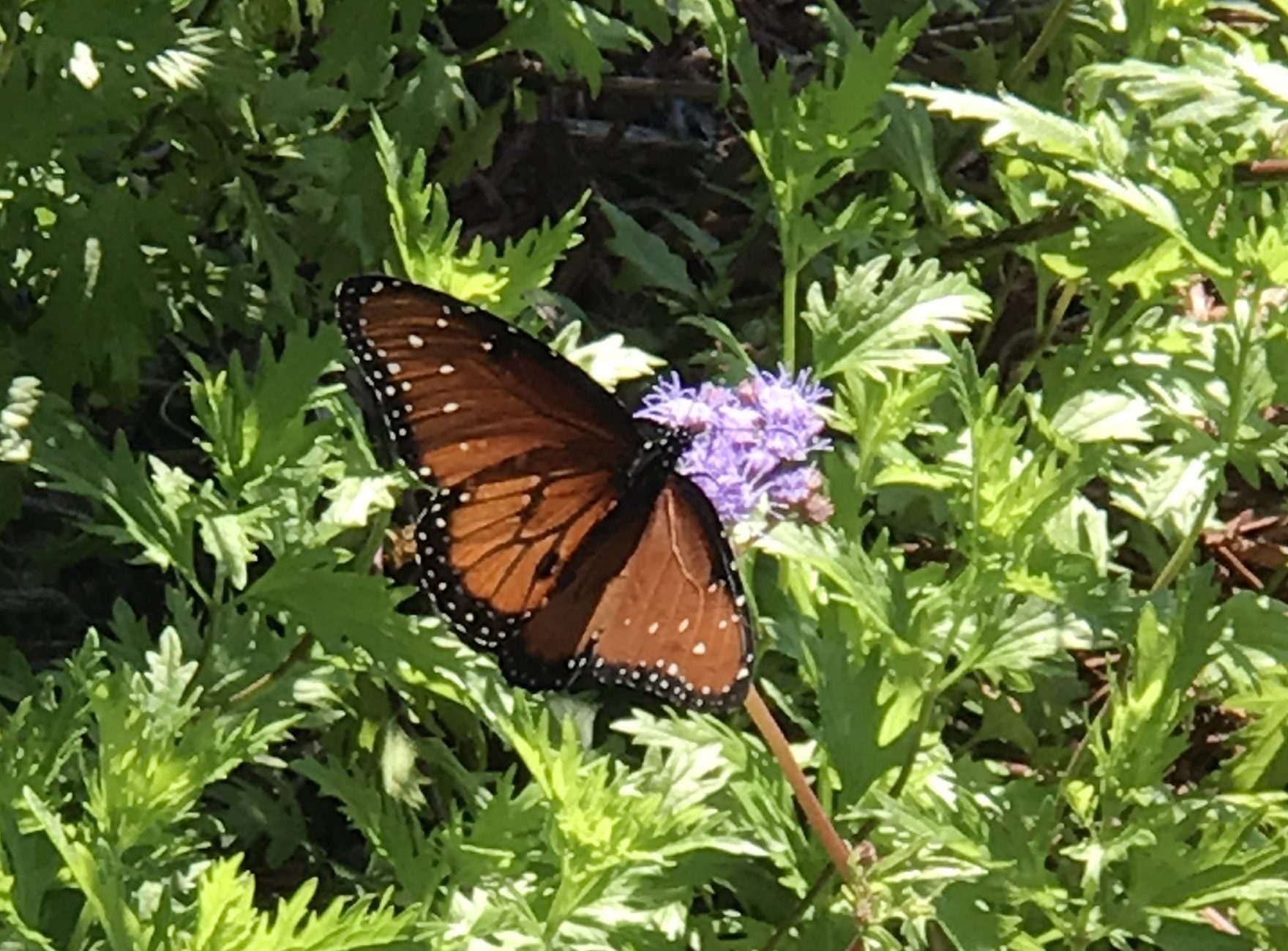 A New Goal
My new goal is to join the force and convince more people to grow some of their food. Talking to my friends and neighbors, sharing with them my harvests, turned many of them into gardeners. My doctor's nurse practitioner is  now growing some of her favorite vegetables, after we spent 40 minutes talking about it, while waiting for my doctor.
I was happy the day a teacher in my kids' school suggested starting a garden for the kindergarteners. Many years later, kids still visit the garden and are curious to learn more about it.
Harvest time is the most precious, when you get to see the children's eyes sparkle with joy while harvesting the vegetables they planted. And then they eat it, some of them, for the first time.
I ate broccoli and I loved it. It was so good…

A preschooler's statement
Many kids convinced their parents to make a garden at home. Now, the number of families growing veggies increased through the years.  For this reason, I decided to put my learning experience in one place and share it with a wider audience.
A Divine Order
Being a gardener means caring about others and being supportive. My joy reached the roof,  the day I was able to send a portion of my harvest to our community's food pantry.
One summer weekend, for some divine reason, I had an unusual harvest of peppers, tomatoes, and zucchini. I decided to fill up some produce containers, that I keep aside, with a variety of vegetables.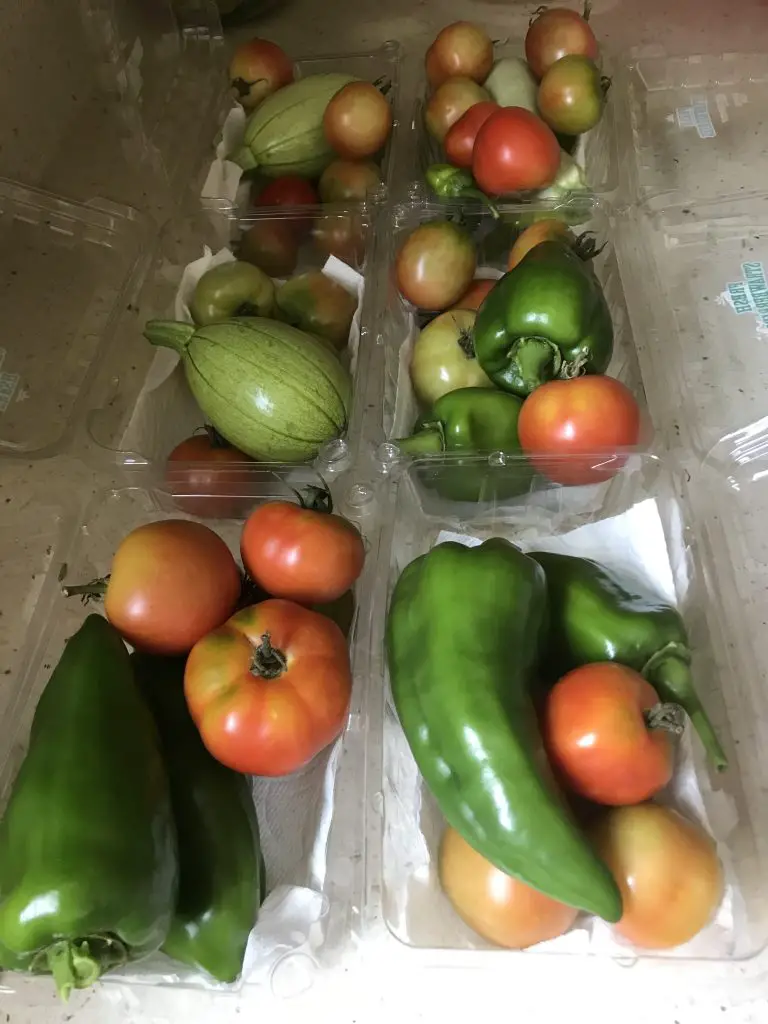 My husband and teenage daughter were volunteering, that day, at the community food pantry so I handed them the containers.
The supplies were scarce, and not everyone was able to get their stock for the month.
Lo and behold, my produce containers came in handy and were donated to the families who got nothing but a bag of rice.  
The Door is Open
Urban gardening, farming, and homesteading are fast-growing movements around the world. Come along and join us, and let's live a cleaner and safer life. I will be glad to have you follow my gardening journey. 
Mama, the passionate garden